New suitor emerges as Telefónica considers bid for Uruguayan unit.
Local politician leading acquisition push on behalf of consortium partners.
Reported bid falls some way short of independent valuation.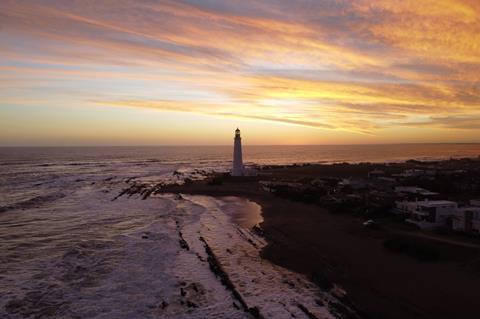 An international consortium featuring Argentinian pay-TV player Supercanal Arlink and an unspecified private equity player from the USA reportedly lodged a bid to acquire Telefónica Uruguay (Movistar). According to "government and business" sources speaking to Búsqueda, the bid is worth approximately $400m (£289m/€339m).
Búsqueda said the consortium had already completed a due diligence process for the prospective acquisition — and that it was the only party to have made an offer. This is despite previous declarations of interest in the Uruguayan operating business from Argentinian media conglomerate Grupo Olmos and Telecom Argentina's controlling shareholder Grupo Clarín, Búsqueda added.
Local politician and businessman Edgardo Novick — a minority shareholder in Supercanal, which runs Argentina's third-largest cable TV network and has a presence in 14 provinces — is said to be leading negotiations with the Spanish Group and has been put in charge of overseeing the purchase.
Novick is well known for his political activism in Uruguay, having founded the Partido de la Gente (Party of the People) in 2016. Today, Partido de la Gente is part of the country's Coalición Multicolor government alliance, formed by five opposition parties in 2019.
Supercanal was bought by a consortium of investment firms led by ICondor in 2018, and is currently undergoing transformation. Backers include Italy's White Bridge Investments and US-based CarVal Investors, from which it has received tens and hundreds of millions of Argentine dollars to help realise plans to establish a fibre-optic broadband network within Argentina's interior.
Búsqueda noted a possible conflict of interest with the Uruguayan government, owing to its ownership of rival Antel — the country's largest telecoms operator, ahead of second-placed Movistar — but said it "does not have the power" to intervene in the talks.
The report gave little indication on whether the sources it cited believe the bid is likely to be accepted, however. In January 2021, New Street Research estimated Telefónica Uruguay to be worth about $514m (Telefónicawatch, #154).
Next on the Latam divestment checklist?
Telefónica Group is yet to formally signal intent to sell its Uruguayan operations, a process that would include notifying the country's telecommunications regulator URSEC, although the latter has purportedly been made aware of talks with the Novick-led consortium.
A divestment has, however, long been mooted as part of Telefónica's long-running commitment to isolate and monetise its Hispanoamérica unit (Telefónicawatch, passim).
At the Group's results presentation for January–June 2021 (H1 FY21), Chief Finance & Control Officer Laura Abasolo, reiterated plans to "modulate" the Group's exposure to the Hispanoamérica region, working towards reductions in opex and increasing the focus on its four core markets. She also emphasised that Telefónica would not "undersell" its businesses in Argentina, Chile, Colombia, Mexico, Peru, Uruguay, and Venezuela.
Under this strategy, Telefónica Costa Rica has been sold to Liberty Latin America; Telefónica Nicaragua and Telefónica Panamá have been subsumed by Millicom; and the Group has agreed to sell assets in El Salvador and Guatemala to América Móvil, though the El Salvador deal has since been scuppered.

Sam Patterson is a Staff Reporter for TelcoTitans, contributing telecoms news analysis since September 2020 as part of the TelcoTitans Editorial team.