Vivendi reportedly interested in buying part of Movistar Plus+.
French media group seeking approval to increase Prisa stake to 29.9%.
Telefónica seeking advice as pay‑TV customers drain away in Spain.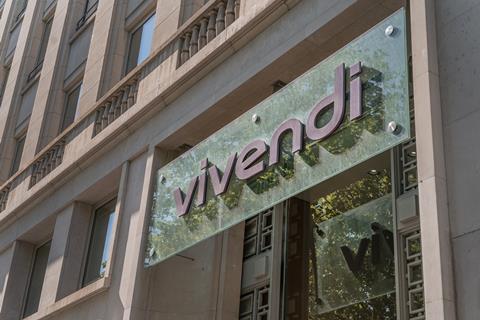 A report in Spanish newspaper El Confidencial claimed that Telefónica has hired two major consultancy groups as it continues to evaluate options for its Movistar Plus+ pay‑TV unit in Spain.
Citing unidentified financial sources, the newspaper said Telefónica has requested reports from McKinsey and the Boston Consulting Group to decide what to do with its Spanish pay‑TV business, which is said to have lost more than 300,000 users in the past twelve months.
In its results for the nine months to 30 September 2021, Telefónica reported 3.76 million pay‑TV subscribers in Spain, compared with more than four million a year previously.
Meanwhile, separate reports say French media group Vivendi is exploring a potential acquisition of part of Movistar Plus+ — either through direct participation or via Spanish media company Prisa.
Vivendi has already acquired a 1% stake in Telefónica as it seeks to raise its influence in Spanish‑language markets in line with its presence in French‑ and English‑speaking territories. At the time, the move was framed as part of the ongoing development of a strategic partnership with the Spanish operator. Vivendi also increased its stake in Prisa to 9.9%, exceeding Telefónica's 9.4% shareholding in the company. Both moves tie with the media group's strategy of providing routes of access to its media services.
A report in El Independiente said Vivendi is keen to build up a presence in the Spanish television sector and regards Prisa as a vehicle to realise its ambitions. It is also said to see Prisa as a potentially important player within Movistar Plus+ in terms of content creation.
Prisa's management appears to be ill‑disposed to such a move as it continues to implement a new strategic plan and organisational structure for its business. However, the French group is now seeking permission from Spanish authorities to increase its stake to 29.9%, which would enable it to wield more influence on Prisa's strategy.
Customer exodus
In terms of Telefónica's plans for Movistar Plus+, it was reported earlier this month that the Group is on the hunt for an industrial partner for its pay‑TV business in Spain. It was suggested that a stake in a business unit comprising the Movistar+ platform, sports broadcast rights, and the operator's content production interests could be on the block.
El Confidencial said Telefónica conceded that it has been analysing its Movistar Plus+ options for months in light of waning subscriber numbers. The report said the 300,000 customers that defected over the past year represent lost annual income of more than €30m (£25m). It also noted that Movistar Plus+ is being deprived of a further source of income following the 2021 implementation of stricter laws on sports betting advertisements.
Telefónica Audiovisual is apparently planning to convene a meeting of the board next week to discuss the consultancy reports, as well as wider industry events such as BT Group's discussions with Discovery to merge their sports and entertainment offerings in the UK.

Anne Morris is a freelance journalist, editor and translator. She has been working as a reporter and news analyst for TelcoTitans since 2016.