Traffic transferred to AT&T on time as part of 2019 network-sharing deal.
Network dismantling to help telco meet zero-waste goals.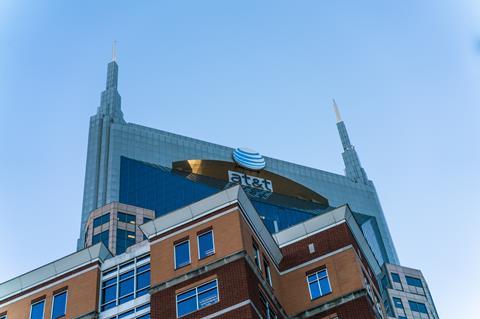 Telefónica Mexico (Movistar) completed the migration of traffic onto AT&T's access network in the country, as part of a dramatic cost-cutting initiative for the operating business that began in 2019. As intended, it also handed back spectrum licences to the government by the end of June.
Telefónica Hispanoamérica Chief Executive Alfonso Gómez Palacio confirmed the milestone on Twitter and referred to the agreement with AT&T as a "strategic alliance that strengthens our competitive and financial capacities, improving the services" offered by Movistar in Mexico.
He also flagged that through the tie-up, the operator has expanded LTE coverage in the country "from 38 to 230 markets, an increase in population coverage from 53% to 83%" since 2019 (Telefónicawatch, #145).
Easy access
In December 2019, Movistar signed an eight-year network-sharing deal with AT&T to use its 3G and 4G access infrastructure, and any future access technology (Telefónicawatch, #139). Movistar kept control of its transport network and all operations platforms, ensuring control over its customer base and operational and business support functions. At the time, the operating business said it expected the agreement to have a positive impact on cash flow of €230m (£198m) starting from year three, and to reduce net debt by €500m.
Telefónica Mexico CEO Camilo Aya was reported to have flagged recently that the migration to AT&T's network will start generating financial savings from November 2022. Previously, Telefónica has declared Movistar's agreement with AT&T one of the leading drivers for improvements in working capital in the Telefónica Hispanoamérica segment, and a contributor to the Mexican OB's improving profitability (Telefónicawatch, #160).
Part of the green plan
For Movistar, the network-sharing agreement is not just about cost savings, although that is a significant motivation. It also ticks strategic boxes in the operator's sustainability goals.
Following the traffic migration, Movistar is now dismantling its access infrastructure and 30% of the equipment is planned to be reused to support rollouts in Mexico and elsewhere across the Telefónica footprint (Telefónicawatch, #162). According to Ana de Saracho O'Brien, Director of Public, Regulatory & Wholesale Affairs at Telefónica México, as reported by BN Americas, the operator expects to finish taking the infrastructure down by 2024.
The operator has already started recycling the network kit. De Saracho said "58,000 network elements such as antennas, air conditioners, batteries, and others" were dismantled in the first quarter of this year and of those, "44% had to be recycled". She said that 13% of the equipment "has been reused internally, for example, some antennas could be sent to other operations in Ecuador", while 36% "has been sold to third parties, such as lumber dealers who have wanted to buy some masts".
Virtuous circle
Telefónica presented its Circular Economy Plan earlier this year. The telco aims to achieve 100% "reusing, reselling, or recycling" its network equipment by 2025. The Circular Economy Plan adds to that commitment with plans to reach "Zero Waste by 2030" by building in kit repair and refurbishment programmes.

Michelle Donegan is an experienced telecoms writer and has been contributing as a reporter and news analyst for TelcoTitans since July 2020.