Revenue growth strong across the Group, but underlying weakness emerges in profitability.
Digitalisation can now be considered the norm across the Group, and creating new growth opportunities.
Convergence demand getting hot in most markets, but with UK said to be an exception.
Capital expenditure remains significant as long‑term benefits of more advanced infrastructure are pursued.
Abasolo looking forward to constraints of Group debt being eased.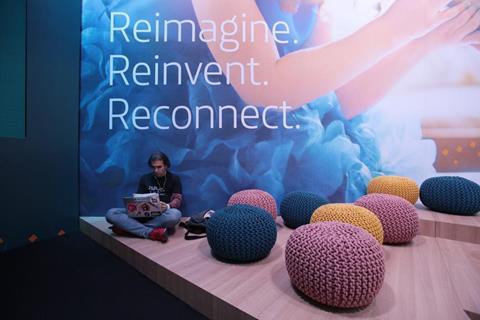 Progress continues, with a little turbulence
Telefónica Group reported its first quarter (Q1) results for the three months to end‑March 2019 and reiterated its message of a focus on next‑generation connectivity and higher‑value customers across its base as it pursues its digital communications strategy.
Ángel Vilá, Chief Operating Officer for the Group, was upbeat in his descriptions of Group performance, dropping terms such as "outstanding" and "remarkable" to illustrate the Group's growth, and management appear confident of the trajectory of the business. However, beyond the usual muddying of the waters from currency fluctuations, a clear view of the quarter was made even more difficult to determine due to a change in accounting standards, and a handful of exceptional items that largely flattered performance.
Across the Group, there remain causes for concern. Latin America is subject to extraneous risks as well as intense competition, and Telefónica's home market of Spain posted weak overall performance in customer acquisition, albeit accompanied by financial improvement. Profitability across the Group is under pressure.
Beyond these bumps and headwinds, an impression emerges of a Group beginning to make meaningful gains based on its commitment to digital transformation, creating new commercial opportunities, and fighting the decline of traditional business.
The Group has comfortably settled into talking about its performance in terms of its 'four platforms'. The role of data analytics and artificial intelligence was highlighted as supporting enhanced commercial propositions and also in internal decision-making processes — areas where executives have been keen to publicise progress in interviews and presentations (see separate report). The leap towards becoming a technology company has previously been recognised by Vilá and Group Executive Chairman José‑María Álvarez‑Pallete as one involving an element of faith (Telefónicawatch, #121, #127), but the financial benefits are now beginning to become more tangible.
Telefónica, selected financial data, Q1 FY19
Q1 FY18
Q1 FY19
Reported growth
Organic growth
Revenue
€12,190m
€11,979m
-1.70%
3.80%
OIBDA
€3,864m
€4,264m
10.40%
1.00%
OIBDA Margin
31.70%
35.60%
3.9pp
-0.9pp
Net income
€900m
€1,009m
12.10%
Capital expenditure
€1,490m
€1,554m
4.30%
11.20%
Operating cash flow
€2,374m
€2,710m
14.20%
-5.30%
Net Debt
€42,837m
€40,381m
-5.70%
Sources: Telefónica and Telefónicawatch.
Corporate responsibility
Telefónica Group has integrated sustainability goals into its employees' incentivised objectives, with 20% of bonus payments now linked to achieving the targets. Telefónica said the sustainability goals are based on: addressing climate change; promoting gender equality; and gaining the trust of customers and society in general. The telco declared that 30% of its Board will be made up of female directors by 2020, with 38% of its workforce said to currently comprise of women (and representing 23% of all managerial positions within the telco). Telefónica added that 58% of its energy now comes from renewable sources, up from 44% in June 2017 (and 21% in June 2016), which has been achieved two financial years earlier than anticipated. It also trumpeted that its energy supplies in Brazil (Telefónicawatch, #131) and in Europe are now provided entirely from renewable sources, in line with ongoing Group efforts to improve energy efficiency and source all electricity from renewable sources by 2030 (Telefónicawatch, #112, #117, #121, #125, and #133).
Financial highlights: margins suffer, but efficiency improvements anticipated
Telefónica reported that organic revenue grew strongly in Q1 FY19, up 3.8% year‑on‑year, although the benefits faded down the line, with operating income before depreciation and amortisation (OIBDA) up only 1% and OIBDA margin down by 0.9 percentage points to 35.6%. Underlying OIBDA, which excludes accounting standards changes and asset sales among other items, offered an almost mirror image of the organic revenue growth, showing a 3.9% decline. Organic operating cash flow also took a 5% dip compared to Q1 FY18.
Vilá said the Group has started the year on track to meet its 2019 guidance, with revenue growth substantially ahead of the expectation of 2% over the year. OIBDA growth at 1% is currently below guidance of around 2% for the year, but Spain's performance is expected to improve as the year goes on, with cost‑cutting benefits and the end of commercial promotions due in coming quarters, and Vilá noting that operating businesses in Brazil and Germany had also promised more profitable growth as the year continues. Nevertheless, it is worth noting that the Group struggled to reach 0.3% OIBDA growth in 2018 against a target of "around 0.5%", suggesting that it is facing ongoing challenges in boosting profitability.
While there remains some way to go on bringing Telefónica debt down to levels expected by the investor community, strong cash generation and inorganic activity such as the sale of data centres and smaller operating businesses are helping the Group reach a point where it can see the other side of the debt mountain. Chief Financial Officer Laura Abasolo closed the analyst call by saying "I definitely think we are approaching the moment when net debt will be less of a concern for the investment community and that gives us flexibility", although she also emphasised the Group's commitment to protecting its investment-grade credit rating.
Capital expenditure intensified in Latin American markets outside Brazil, particularly the southern region, with the Group appearing to take advantage of currency fluctuations to accelerate investment, while maintaining expectations that the capex ratio for the year will come in below 15% of revenue as guided (standing at around 13% for Q1 FY19).
Organic operating expenses for Q1 FY19 increased 5.4% year‑on‑year, principally due to higher personnel costs, and network and systems spending.
Reflecting the renewed enterprise strategy that is accompanying the development of Telefónica Empresas (Telefónicawatch, #132) corporate revenue grew 6% year‑on‑year to €2.4bn in Q1 FY19, with the major corporate segment driving progress through 10% year‑on‑year growth. Digital services are becoming more significant for the B2B operation, after collectively recording 34% year‑on‑year revenue growth in the quarter. Both cloud and cybersecurity services saw increases of over 30% (generating €166m and €109m, respectively), but IoT performance particularly stood out, reporting revenue of €118m — a 62% year‑on‑year increase. Brazil, Spain and the UK (through the SMIP smart meter contract) are currently the principal markets for IoT services.
Digital transformation was the driving force behind operational savings of around €70m achieved during Q1 FY19, against a full year target of €340m+.
Region by region: European strength and Latin America recovery
The Spanish recovery appears to be continuing, but the operating business performance does not appear able to shake off worries of fragility, with analysts consistently cautious on a range of indicators. Weakness in total broadband additions was noted, alongside comparatively weak pay‑TV growth, while management highlighted its recovering wholesale business as positive news, and success in capturing a greater share of the growth in fibre subscriptions.
Telefónica Deutschland was reported to have performed strongly, and its revised product portfolio is said to be proving successful. Capex took a significant increase for the period, up 28% year‑on‑year, as a result of the intensification of the LTE upgrade programme currently in full swing (see separate report). The German business will also likely be spending considerably on 5G licences in the coming weeks, with the spectrum auction in the country still dragging on, and bids already collectively exceeding €6bn.
The customer success and low churn of O2 UK was trumpeted, and the UK business continues to compete effectively in a tough market, with revenue up more than 5% as flexible contracts (Telefónicawatch, #129) prove a strong selling point.
The Brazilian market continues to be progressing at two speeds. The mobile business is increasing profitable revenue and edging up prices (leveraging its premium reputation), but the fixed‑line business is facing more challenges as it attempts to match the positioning of the mobile business. Fibre rollout is helping improve service quality, and enabling wider availability of converged bundles, but the traditional fixed‑line business continues to decline.
Despite inflationary pressures, Telefónica Argentina is contributing to underlying progress for Hispanoamérica South, and fibre rollouts in Argentina and Chile are expected to support ongoing progress for converged services. The launch of Movistar Total in Peru (Telefónicawatch, #133) was held up as a sign that the region will benefit from bundle‑based growth through the rest of 2019.
It was suggested that the slimmed-down Hispanoamérica North may have turned a corner, with Colombia continuing to lead the way, and a glimmer of good news on revenue growth in Mexico. The embattled and beleaguered Mexican unit was not a source of unfettered good news, however, and changes to the way in which spectrum commitments are accounted as an operating expense, alongside regulatory headwinds, contributed to a huge 93% year‑on‑year decline in OIBDA for the quarter.
Telefónica Group, performance by unit, Q1 FY19
Revenue
Change (reported)
OIBDA
Change (reported)
Operating cash flow
Change (reported)
España
€3,108m
0.30%
€1,350m
10.30%
€973m
10.80%
Brasil
€2,563m
-5.20%
€1,050m
6.90%
€654m
10.10%
Deutschland
€1,779m
0.70%
€522m
29.50%
€270m
31.10%
UK
€1,691m
6.60%
€504m
17.20%
€319m
29.10%
HispAm Sur*
€1,612m
-12.10%
€441m
-14.70%
€198m
-25.60%
HispAm Norte**
€971m
0.00%
€263m
1.90%
€185m
-9.80%
Telxius
€219m
21.50%
€129m
50.10%
€120m
n.m.
Sources: Telefónica and Telefónicawatch.
Notes: OIBDA excludes management and brand fees. * Includes Argentina, Chile, Peru and Uruguay.
** Includes Colombia, Mexico, Venezuela, Central America and Ecuador. Group consolidated results deconsolidate Telefónica Guatemala's results since 1 January 2019 and Antares' results since 1 February 2019.
Operational developments: 10G fibre and the value of bundling
In markets where convergence is proving popular with end‑users, the benefits for Telefónica Group are clear. Vilá provided examples based on a breakdown of average revenue per user (ARPU) among convergence customers in Spain, and the COO said that just over one‑third of converged services customers are on high‑end bundles, and generating ARPU of €130 per month. Meanwhile the lowest one‑third of converged customers generates €60 per month in ARPU, which Vilá noted is still higher than the ARPU of its closest competitor in Spain.
While Telefónica Germany is joining Movistar España in embracing IPTV services, and bolstering its ability to provide ultrafast fibre services (see separate report), Telefónica remains sceptical of the demand for converged services in the UK. Although bundled offers are gaining headlines in the country, Vilá maintained the party line that the market is supply‑led. With converged players such as BT Group, Sky, and Virgin Media having little room for discounting, and the existing prevalence of pay‑TV services in UK households, there is a smaller underserved market to target and O2 seemingly remains content with its pure‑play mobility plan. Vilá did note that O2 has hedged its bets in the area, however, citing the partnership Sky as providing the opportunity to quickly build converged bundles in the event of a meaningful change in market dynamics.
Vilá is ready and waiting to do deals on network sharing for 5G. The Telefónica COO stressed that Telefónica already has a track record for working with partners, including rivals, on network-sharing to drive down costs while protecting its ability to compete. It was noted that infrastructure costs amount to 80% of capex and 20% of operating expenses. Opportunities to reduce this burden would always be considered, "but it takes two to tango", said Vilá.
Q1 FY19 saw a slight increase in the presence of virtualisation, with 66% of processes now digitalised (up 4pp from Q1 FY18, and 1pp from end‑2018), with the proportion of customers managed on end‑to‑end systems flat-sequentially at 30%.
10GBps fibre is on the way, according to Telefónica. The Group is predicting small‑scale commercial deployments of proprietary XGS‑PON fibre technology in Brazil and Spain before the end of 2019.