iDATE places Spain in creditable fourth spot among European countries in terms of full-fibre penetration, and a leader in major markets.
Telefónica the country's biggest FTTP contributor by subs, although Orange and Vodafone catching up.
Copper switch-off programme key.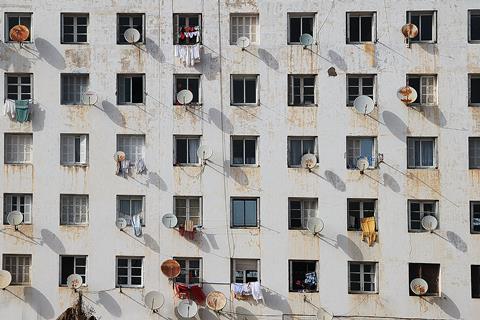 Helped in no small measure by Telefónica España, Spain once again performed well in the latest fibre-to-the-premises (FTTP) report card published by FTTH Council Europe.
Using statistics on European Union fibre penetration compiled by market research firm iDATE, covering the twelve months to September 2019, FTTH Council Europe reported that Spain occupied fourth place in the race for greater FTTP penetration (at 54.3%).
Spain would have occupied third position were it not for FTTH Council Europe turning a blind eye to its own criterion of only ranking countries with more than 200,000 households. Iceland, which does not tick that box, occupied top spot with a penetration rate of 65.9%, followed by Belarus (62.8%) and Sweden (56.8%). Spain slipped from third to fourth this time round owing to a strong FTTP push in Sweden. It may also be worth noting that Spain has around four times the population of the second‑ and third‑placed countries.
Other iDATE fibre findings include:
Spain, in absolute numbers, is among the top movers in homes passed, adding 1.5 million over the twelve-month period. The only better performers on this growth metric were France (3.5 million) and Italy (1.9 million).
Spain added 1.7 million new FTTP subscribers, second only to France (1.9 million).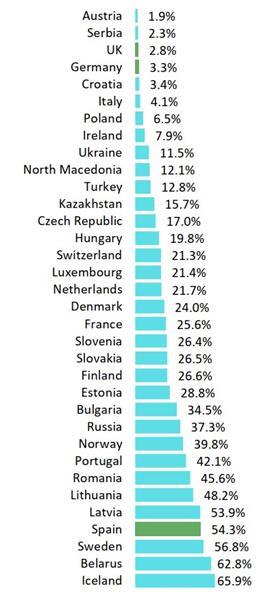 Front seat driving
Although iDATE does not drill down to operator level, Telefónica is clearly the main FTTP driver in Spain. As of 31 December 2019, Telefónica recorded 4.3 million FTTP subscribers, a year-on-year rise of nearly 10%. The operator also claimed to have passed 23.1 million households and business premises with fibre by that time (a 1.8 million-increase). Spain has around 18.6 million households, according to the National Statistical Office.
Putting those figures into some sort of context is Spain's Comisión Nacional de los Mercados y la Competencia (CNMC). According to CNMC, the total number of FTTP subscribers in Spain stood at 10.3 million at the end of 2019, up 1.6 million from twelve months previously. This does not include another 2.4 million customers that are accessing Gigabit cable services.
This means that Telefónica has about a 40% FTTP subscriber market share, although its percentage of net additions seems to be nearer 25%. The incumbent is clearly not the only FTTP game in town, with:
Orange Spain's full fibre network reaching around 15 million premises and the operator (which has fibre network access agreements in place with both Telefónica and Vodafone Spain) claiming 3.2 million FTTP customers.
MÁSMÓVIL's Gigabit‑capable network passing eight million sites at the end of 2019, with the operator claiming around 1.25 million FTTP users.
Vodafone's fibre network reaching nearly four million sites, and the operator (which has fibre network access agreements in place with both Orange and Telefónica) claiming almost three million fibre customers.
So FARO, so good
iDATE flagged Telefónica's copper switch-off programme, dubbed FARO, as key in accounting for Spain's solid FTTP performance. Launched in June 2018, the initial aim of FARO was to shut down one legacy copper exchange per day until 2020, to make way for fibre. In March 2019, Telefónica announced an expansion of the programme, aided by Ezentis, to close more than 1,200 of its ADSL exchanges by 2024 (Telefónicawatch, #138). That is a sharp rise from the 653-target set for 2020. According to Telefónica, fibre access technology takes up 15% of the space required by copper access. The decommissioning of copper plant, it added, should result in 60% energy savings. However, the operating business is bumping up against slow progress from local regulator the CNMC in authorising closure of sites, meaning that the bulk of anticipated savings from the switchover are yet to be achieved (Telefónicawatch, #141).