Goldman Sachs reportedly handed reins to examine prospective Cornerstone share sale.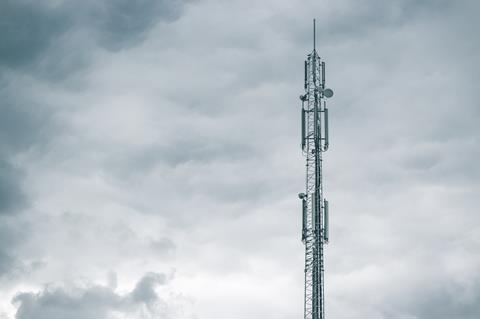 Telefónica Group is reported to have put into action a long-mooted plan to monetise its holding in UK tower asset Cornerstone Telecommunications Infrastructure Limited — the 50:50 mast-sharing joint venture formed by Telefónica UK and Vodafone UK.
According to sources speaking to Cinco Días and El Confidencial, the Group has hired Goldman Sachs to identify potential buyers and oversee the ultimate sale. Telefónica UK's former 50%-stake in Cornerstone — which is now subsumed within the freshly minted Virgin Media O2 (VM O2) JV with Liberty Global — is worth an estimated €2bn (£1.7bn), local media said.
The Spanish Group has for a long while signalled openness to selling its shares in Cornerstone, and has spent the last few years assiduously extracting infrastructure from its national businesses, as part of a long-running debt reduction strategy (Telefónicawatch, passim). This encompassed the sale of its Telxius tower site portfolio to American Tower in early-2021, while a subsea cable unit within Telxius is expected to be offloaded soon (Telefónicawatch, #149 and #151–#153).
The debt reduction strategy has also seen the recent sale of a tranche of data centres in Chile and Spain to Asterion.
Talk the talk, walk the walk
The move comes soon after Liberty Global, VM O2's other parent, said the business was "actively working" on a spinoff of its wireless assets, including the UK JV's Cornerstone interest.
Speaking at Deutsche Bank's dbAccess European TMT Conference two weeks ago, Charlie Bracken, Liberty's CFO, flagged that VM O2 was "not in love with" retaining freehold ownership of the JV's respective British and Dutch sites. Regarding a move to monetise them, he added that "we will hopefully announce it will come sooner rather than later".
Cornerstone sale speculation has formed a key part of the post-merger discussion on goals for VM O2, with suggestions from Liberty executives that the proceeds would be used to help fund an acceleration of fibre infrastructure rollout (Telefónicawatch, #154).
Separately, Vodafone recently folded the 50% share its UK OpCo held in Cornerstone into Vantage Towers, its in-house regional infrastructure venture that houses the Group's European tower assets (Vodafonewatch, #193). It has not recently stated its position on Cornerstone's future ownership.
Cornerstone is understood to manage about 14,200 macro sites and 1,400 micro sites in the UK.

Sam Patterson is a Staff Reporter for TelcoTitans, contributing telecoms news analysis since September 2020 as part of the TelcoTitans Editorial team.