Decade-long proceedings close with Telefónica — along with Pharol — ordered to hand over €79m for antitrust breach.
European Commission findings upheld despite yo-yoing, with final charge held for Telefónica and down slightly for Pharol.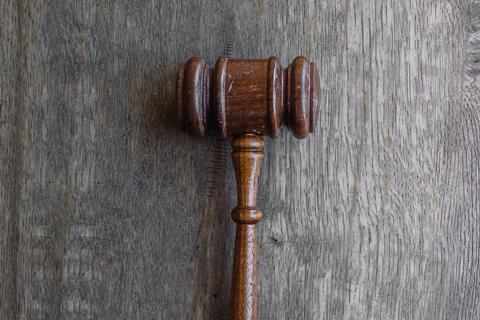 Telefónica and Portugal's Pharol were ordered to hand over €79m (£66m) for anti-competitive practices in their Brazilian dealings a decade ago.
The European Commission upheld the findings of proceedings instigated in 2011 to fine the two operators for signing a non-compete clause as part of Telefónica's €7.5bn acquisition of Pharol's stake in Vivo, the pair's Brazilian joint venture.
The new fines — €66.9m for Telefónica and €12.1m for Pharol — reflect the "gravity, duration, and aggravating and mitigating circumstances" of the antitrust breach, the EC said in a statement.
Pharol said it was "analysing this new decision" and will consider a "possible reaction".
Telefónica has not commented on the ruling but has previously said it "believes it has not, at any time, breached the law" (Telefónicawatch, #73).
How did we get here?
The ruling brings to a close a process that started in 2010, when Telefónica bought Pharol (then Portugal Telecom) out of Vivo (now Telefónica|Vivo). Part of the terms was a non-competition clause, which barred each party from competing in the other's home market (Telefónicawatch, #52 and #60).
The clause was terminated in early-2011 after the EC launched antitrust proceedings. The operators were found to have breached rules and were issued fines in 2013. Then-EC Vice-President Joaquín Almunia described the clause as an attempt "by incumbents to protect their home markets".
In the years since, the case has bounced around the European Union's courts. In 2016, the fines were annulled but the EC's findings were upheld, with Telefónica and Pharol still deemed to have broken antitrust law (Telefónicawatch, #122).
The January 2022 confirmation again deemed the operators to have broken competition rules. Telefónica's fine is the same as was first levelled at it in 2013, while Pharol's has been slightly reduced (from €12.9m). The EC said this is to account for the finding that the operators faced "insurmountable barriers" to compete with each other in the Iberian markets.
When the fines were first issued in 2013, they could have theoretically run to 10% of the operators' respective annual revenue. For Telefónica, that stood at €62.8bn for FY11. The operators' decision to revoke the non-compete clause within four months of signing, without having acted under it, was a significant factor in keeping the size of the fines down, the EC said.

Joseph Purnell is a Staff Reporter for TelcoTitans, contributing telecoms news analysis since 2019 as part of the TelcoTitans Editorial team.