Two Telefónica projects advance to a testing phase in Colombia's Regulatory Sandbox initiative.
Open RAN project builds on Internet para Todos rollout in Latin America.
SOC targets real‑time network experience monitoring.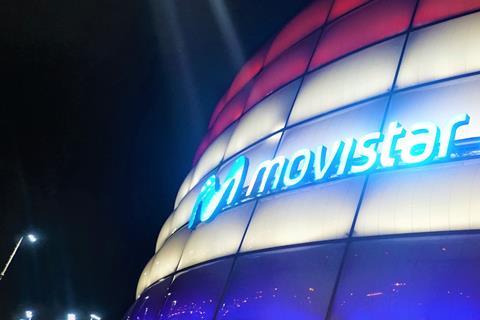 Telefónica Colombia was given the green‑light to pilot two projects: one on open radio access network connectivity and the other on development of a Service Operations Centre (SOC).
The projects were two of three selected by Colombian's Comisión de Regulación de Comunicaciones to advance to a testing phase under the country's Regulatory Sandbox initiative. It aims to support innovative ideas to improve national connectivity by fast‑tracking them, granting operators regulatory "flexibility" in order to prove the "effectiveness and success" of network infrastructure developments. Projects could "eventually" be implemented, should they prove their value during the trials.
Movistar's open RAN project aims to provide 4G connectivity to rural and semi‑rural regions in Colombia. It has all the trappings of an extension of Telefónica's ongoing Internet para Todos (IpT) venture (see below).
Movistar's second winning project, the SOC Tool proposal, will see it develop a solution to measure users' mobile network experience in real time with the ambition of improving customer experience.
Partners have not yet been confirmed for the latter project. Telefónica's SOC partners in recent years have varied across its footprint. Operating businesses in Argentina, Chile, and Germany selected Huawei's Smartcore solution in 2017; Nokia's evolved SOC was chosen for Telefónica UK; and Ericsson's Expert Analytics solution was deployed by Telefónica Mexico in 2019 (Telefónicawatch, #132 and #133).
The third winning proposal was Tigo's Convergent Contract venture, which aims to simplify fixed and mobile services billing with a single unified contract. Again, partners and specifics have not yet been revealed.
Internet para Todos: the long and winding road to rural connectivity
IpT is a Telefónica‑backed joint venture that seeks to provide connectivity in rural regions across Latin America. First announced in 2018, it set a lofty target of connecting 100 million people. It has received financial backing from regional banks CAF and IDB Invest, as well as Facebook (Telefónicawatch, #141 and passim).
It has primarily focused on Peru and by May 2021, two years after launch, IpT claimed to have reached 2.1 million people in the country, covering 12,000 rural communities with a 4G network. An earlier ambition to pass 30,000 communities by the end of 2021 appears to have been over‑ambitious, with rollout seemingly frustrated by pandemic restrictions. A revised target of reaching at least 13,000 remote communities by the end of the year has been set by Pedro Cortez, CEO of Telefónica Peru (Telefónicawatch, #154).
Internet para Todos technology partners (publicised)
Partners
Notes
Sources: companies; Telefónicawatch.

Altiostar

Long‑time Telefónica Group partner and Telefónica Innovation Ventures' investment Altiostar tied with IpT in open RAN trials in Argentina, Colombia, and Peru (Telefónicawatch, #141 and #149).

Clear Blue Technologies

Low‑cost, off‑grid power specialist Clear Blue partnered Telefónica and Peruvian operator Mayu Telecommunications in 2018 to develop power solutions that would form an "early key element" of IpT (Telefónicawatch, #130).

everis

Consultancy and outsourcing specialist everis was signed to provide the operations support systems to underpin the IpT wholesale operator launch (Telefónicawatch, #144). everis is an NTT Data subsidiary.

Facebook

Joint venture partner Facebook germinated IpT alongside Telefónica, building on collaborations under the auspices of the Facebook‑backed Telecom Infra Project.

Gilat Satellite Networks

Gilat, a satellite communications player, signed a deal with IpT in August 2020 to provide 4G connectivity in remote parts of Peru (Telefónicawatch, #149).

Loon

Google‑backed Loon was partnered to provide mobile internet access in remote regions of the Amazon rainforest from early‑2020 (Telefónicawatch, #139). Loon delivered an airborne connectivity solution that uses a network of balloons, 20km above the ground, to bring connectivity to hard‑to‑reach areas. The project was shuttered in 2021 (Telefónicawatch, #150).

Parallel Wireless

Among the earliest named partners, Parallel Wireless first supported IpT with open RAN pilots in 2018 (Telefónicawatch, #125).

Joseph Purnell is a Staff Reporter for TelcoTitans, contributing telecoms news analysis since 2019 as part of the TelcoTitans Editorial team.