Operator aims to change the fixed access 'paradigm', with a new open ecosystem and architecture.
Group "going further" on disaggregation.
Brazil targeted first for deployment.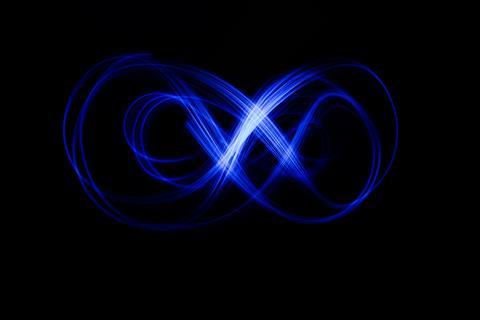 Telefónica provided more colour on an Open Broadband project that builds on previous work relating to open access networks.
In the publication of its results for the three months to 31 March 2021 (Q1 FY21), Telefónica said it is beginning an Open Broadband-branded project for its fixed access network, involving the development of a new "open, scalable, and virtualised" fibre architecture with a view to preparing for the higher speeds and capabilities that XGS-PON could bring. The project will start in Brazil, with commercial deployment expected to begin by the end of 2021.
A Group spokesperson confirmed that the project is related to, and is an evolution of, a previous open access project unveiled in 2019.
During Mobile World Congress Barcelona 2019 (MWC), the Group presented a prototype of a converged network bringing together fixed, mobile, and edge computing that it said would enable the delivery of new services and the incorporation of solutions from additional network providers (Telefónicawatch, #133).
The 2019 prototype was based on the disaggregation of the hardware and software of network equipment, the use of general purpose servers, and the opening of interfaces for future 5G and fibre network deployments with XGS-PON technology. The Group noted that the strategy also included the "vision of multi-access edge computing" incorporated within the framework of its network virtualisation programme UNICA.
According to the spokesperson, the open access project initially focused on developing a new disaggregated access node, decoupling hardware and software and virtualising network functions over general purpose servers.
"With Open Broadband (OBB), we have gone further. We are making a change in the paradigm of the fixed access", the spokesperson explained. "It is a new open ecosystem and architecture — not just about the node itself — which will allow us to have much more flexible networks, simplifying IT relationships and integrations, and making it easier to introduce new network solutions".
The spokesperson said this could involve new vendors, third-party applications, and services for customers — "always in a multi-vendor environment, with no proprietary interfaces or one-by-one tailored developments for each vendor".
Open relationships
The Open Broadband project is another reflection of Telefónica's enthusiasm for openness and virtualisation, both for fixed and mobile networks.
The Group has previously flagged work with the Open Networking Foundation (ONF) on open access for fixed networks. Also at MWC 2019, it demonstrated open access use-cases for fibre delivery with support from ADTRAN and ONF, ahead of anticipated deployments in Brazil and Spain.
More recently, under the auspices of Telecom Infra Project's (TIP) Open Optical & Packet Transport (OOPT) project group, Telefónica contributed to the publication, in a whitepaper, of technical requirements for disaggregating the broadband network gateway (BNG). OpenBNG is part of TIP efforts to disaggregate fixed broadband networks, and is an output of Telefónica's collaboration with BT Group, Deutsche Telekom, and Vodafone Group on a Disaggregated Open Routers subgroup within OOPT (Telefónicawatch, #148).
The operator was also instrumental in setting up Solution Groups, a TIP initiative aimed at developing end-to-end interoperability of disaggregated networks across access, transport, and core layers. Furthermore, it has thrown its weight behind a subgroup called MUST (Mandatory Use Case Requirements for SDN for Transport). The main objective here is to accelerate and drive the adoption of software-defined networking (SDN) standards for IP/MPLS, optical, and microwave transport technologies. Deutsche Telekom, MTN Group, Orange, Telia Company, and Vodafone also support this subgroup.
In May, Telefónica, together with KDDI, MTN, and Vodafone, released a Disaggregated Distributed Backbone Router Requirements document. The document lists the hardware and software requirements for building a high-capacity, disaggregated, and open IP/MPLS router that operators can use to expand the capacity of their current and future IP core and peering networks.
Deutsche Telekom recently flagged that its long-gestated, software-defined broadband delivery platform Access 4.0 went into operation in Germany. The operator said it was producing a BNG on whitebox hardware for the first time, and using SDN technology to control the gateway.

Anne Morris is a freelance journalist, editor and translator. She has been working as a reporter and news analyst for TelcoTitans since 2016.