Operator investigated for alleged contravention of DTS acquisition terms.
Latest in a series of claims against Telefónica for anti-competitive behaviour.
Resolution expected in three months.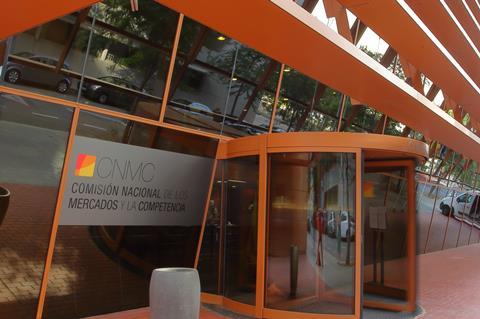 Spanish regulator Comisión Nacional de los Mercados y la Competencia (CNMC) opened proceedings against Telefónica for a potential breach of the terms agreed when it acquired Canal+ operator Distribuidora de Televisión Digital (DTS).
Under the 2015 deal, Telefónica agreed to terms aimed at "preserving competition" in relevant markets. The restrictions — initially set to expire in 2020 — were extended by CNMC for a further three years following a market review (Telefónicawatch, #88, #96, and #155).
Telefónica must submit information regarding its pay-TV offers to ensure that third parties can match them. CNMC claims the operator has failed to meet this obligation. With proceedings now opened, the regulator has a three-month window to investigate the matter and issue a verdict.
Telefónica has not commented on the investigation.
DTS woes
If CNMC finds fault, it will be Telefónica's third DTS-related fine. The first came in 2015 when CNMC deemed the operator's dealings with DTS over football broadcasting rights anti-competitive. The pair were handed a combined €15.5m (£13.3m) fine (Telefónicawatch, #101–#102). In 2019, CNMC found that Telefónica did not correctly assign the fixed costs that determined the price it charged for the premium football channel Movistar el Partidazo. This was deemed to have given Telefónica a competitive advantage and resulted in a €1.5m fine (Telefónicawatch, #149).
Beyond fines, two of Telefónica's recent sports broadcasting rights deals have sparked comparable regulatory trouble. In mid-2021, the operator's F1 broadcasting rights deal with sports streaming specialist DAZN was deemed to have violated the commitments of the DTS acquisition agreement (Telefónicawatch, #156–#157). Similarly, a distribution deal with DAZN for Spanish top-flight football, signed in March 2022, appeared to risk contravention of the DTS terms. The non-exclusive agreement stretches to 2027, defying CNMC's calls for such deals to be capped at three years (Telefónicawatch, #162).

Joseph Purnell is a Staff Reporter for TelcoTitans, contributing telecoms news analysis since 2019 as part of the TelcoTitans Editorial team.