Tutela is building its role as a contributor
to Telefónica's customer experience improvement programme.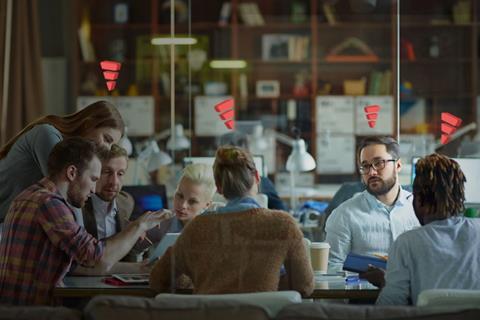 Continued use of end‑user data gathered by third‑parties may yet prove a challenge for the telco as it publicly champions greater consumer awareness and control over the exploitation of personal data.
Telefónica Group renewed its agreement with crowdsourced network data provider Tutela Technologies, in a contract intended to support the optimisation of Telefónica mobile networks as part of the Group's network customer experience strategy.
The latest agreement extends the telco's access to Tutela's anonymised crowdsourced data, such as signal strength and quality, device performance, and download speed, to cover the 17 markets in which the Group operates. Tutela's data enables Telefónica to measure key performance indicators continuously, analyse the performance of its own and competitor networks, identify areas for improvement, and resolve network performance issues in real‑time.
The degree to which the latest contract is meaningfully different to existing arrangements between Telefónica and Tutela is not clear. In January 2018, the Group had already expanded the existing partnership between Tutela and its subsidiary in Mexico to gain access to Tutela's data across the telco's international footprint (Telefónicawatch, #120 and #123).
"Tutela's global crowdsourced dataset will allow us to evaluate our main [key performance indicators] related to customer satisfaction as a function of different factors like the device, kind of connection, technology or location, in order to continue improving Telefónica Network Customer Satisfaction. "

— Juan Manuel Caro, Global Director of Network and IT Operations, Telefónica.
Tutela claims that it collects 30 billion-plus network performance measurements from more than 250 million devices each day around the world.
The Canada-based monitoring specialist says that its crowdsourced mobile network tests more accurately represent the day‑to-day experience of real‑world users, with data collected from actual network usage. The data is collected as a result of Tutela's wireless analytics software being bundled into mobile apps, which enables the company to harvest information on network performance.
As well as offering operators access to its reports and raw data, Tutela also produces free network performance benchmarking reports for a range of markets as a means of promoting its services to the industry.
The only way is ethics
Telefónicawatch notes that the Tutela agreement will see Telefónica use data gathered by a third‑party partner through software anonymously integrated into apps such as mobile games.
Tutela is keen to stress that end‑users must always opt‑in to allow the data to be gathered by app owners, and can opt‑out at any time through refusing to allow location‑based data to be collected by certain applications. It also emphasises that, while it collects location, network performance, and device performance data, it does not collect data that could be used to identify a specific device serial number or an individual user. It states that it complies with relevant data protection laws and expects customers to comply with its privacy standards.
Telefónica is making a concerted effort to present itself as an exemplar of data privacy ethics, with its own views on data privacy standards set out in its Digital Manifesto, as showcased in public documents, and trumpeted by senior executives in high‑profile presentations (Telefónicawatch, #128, passim). These principles include putting end‑users in control of the data they generate, and being able to choose to which uses it is put. The telco has made much of its own efforts, such as plans to enable customers to adjust data privacy settings through the AURA platform (Telefónicawatch, #118, passim). It has also taken steps towards enabling customers to monetise the value of their own data through partnerships, such as that with the Wibson platform (Telefónicawatch, #125 and see separate report).
It could be argued, however, that services such as Tutela's that may not be explicitly explained to end‑users could become subject to negative coverage, or may find their use restricted under evolving data protection laws, potentially putting the telco at a degree of reputational risk.