Telefónica Educación Digital moves under Group's Filiales unit, alongside the likes of the Prosegur Alarmas JV and retail manager Telyco.
Reorganisation said to benefit business's enterprise ambitions.
Digital education solutions and services cropping up across Telefónica's Spanish operation.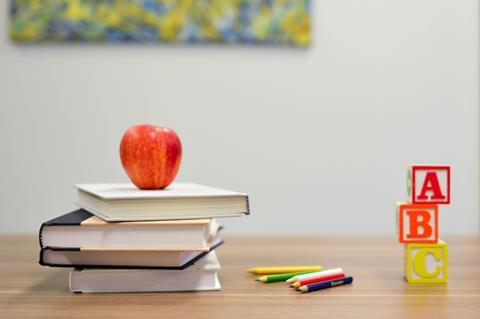 Telefónica Educación Digital (TED), the Group's online learning solutions subsidiary, has moved under a dedicated Spanish wing.
TED now sits within Telefónica España Filiales which, since a re‑organisation in mid‑2021, houses a patchwork of Group subsidiary interests.
TED's new home will reportedly enable Telefónica to better leverage the operator's commercial strength in Spain to provide digital education services to enterprise customers, according to Cinco Días. The outlet added that Telefónica aims to use TED as a vehicle to market the training and re‑skilling programmes it has used internally.
In mid‑2021, TED indicated its ambition to grow its enterprise proposition via the launch of Miríadax_Empresas, a digital learning environment specifically targeting corporate customers.
Telefónica Group has put heavy emphasis on the need to 're‑skill' and 'up‑skill' its own employee base in recent years, and set a target to equip 100,000 staff annually with the skills required for the "future of work" (Telefónicawatch, #160 and passim).
In the Group's most recent Annual Report for the twelve months to 31 December 2020, TED posted €1m (£832,320) in capital. It claimed to have six million students enrolled in its massive online open courses at the time, though that number jumped to 7.6 million at next mention in mid‑2021 (Telefónicawatch, #154), with the Group saying that digital education "soared during the lockdowns". The Miríadax e‑learning platform was established in 2014 via a partnership with Banco Santander and the Universia network of universities, and is TED's flagship project (Telefónicawatch, #89).
The Filiales family
TED was previously under the management of Telefónica Digital España, the Group's holding company for units delivering "telco services". Telefónica Digital España remains responsible for some of the Group's innovation‑ and venturing‑oriented businesses, including startup accelerator Telefónica Open Innovation and the Wayra network of tech incubation hubs.
Formerly Telefónica de Contenidos, the Filiales arm reduced its audio‑visual focus to take on a broader remit in mid‑2021, and now manages existing investments and is said to be interested in acquiring stakes in new businesses (Telefónicawatch, #155).
As of mid‑January, that has extended to management of TED, which will sit alongside other wholly owned subsidiaries — including retail management arm Telyco — and Telefónica España's 50% stake in security services provider Prosegur Alarmas España.
Telefónica España Filiales holdings, January 2022
Subsidiary
Corporate purpose
Filiales holding
Source: Telefónica.

Telyco

Retail management

100%

Prosegur Alarmas España

Private security services

50%

Telefónica Audiovisual Digital

Audio‑visual telecommunication services

100%

Telefónica Broadcast Services

Digital satellite newsgathering‑based transmission and operations

100%

Telefónica Educación Digital

E‑learning solutions and services

100%

Telefónica Global Technology

Management and operation of IT systems

100%

Telefónica Servicios Audiovisuales

Audio‑visual telecoms services

100%

Telefónica Soluciones de Outsourcing

Networks management

100%
A penchant for learning
An interest in e‑learning outside of TED saw Telefónica España launch Movistar Campus early last year. Campus is a Living App accessed via the Movistar+ pay‑TV service, and was described as an effort to "diversify" the operator's edutainment offering. It is partnered with TED‑backed Miríadax (Telefónicawatch, #152).
Telefónica is also exploring ways to leverage investments and external partnerships to enhance digital learning practices in Spain and across its footprint. Examples from the past year include:
In Segovia, a partnership with IE University saw a Nokia 5G New Radio Non‑Standalone network deployed to support development of VR‑based applications for e‑learning (Telefónicawatch, #156).
The Group's cybersecurity unit ElevenPaths tied with education platform provider Neurok in early‑2021 to develop digital skills training for Spanish workers (Telefónicawatch, #150).
Profuturo, a digital education programme promoted by Fundacíon Telefónica, La Caixa, and Wayra, completed its second call for startups. It selected Moon and TOMi to join the fold. Moon enables children to access online resources in areas with no electricity, while TOMi provides a virtual platform for online lessons (Telefónicawatch, #152).
Recently launched "digital hub" Wayra X enrolled BlaBla EdTech, a platform connecting native English speakers with Chinese young adults, as one of its three inaugural startups (Telefónicawatch, #150). Digital education solutions is listed among Wayra X's priority interests.
Brazil's Telefónica|Vivo signed a Memorandum of Understanding with higher education specialist Ânima Educação to launch an e‑learning platform joint venture in 2022. The JV will be "fully independent", and focused on business, technology, and tourism training courses (Telefónicawatch, #159).
Wayra Brasil recently added education startup Alicerce Educação to its investment portfolio (Telefónicawatch, #151).
Regional incubator Wayra Hispam added Colombian hackU Educacíon, an education coaching platform provider, to its portfolio in 2021 (Telefónicawatch, #159).

Joseph Purnell is a Staff Reporter for TelcoTitans, contributing telecoms news analysis since 2019 as part of the TelcoTitans Editorial team.