Vivo forms partnership with Nokia to implement previously agreed LTE network at Vale mine.
Nokia said the plan is to migrate the network to 5G in future.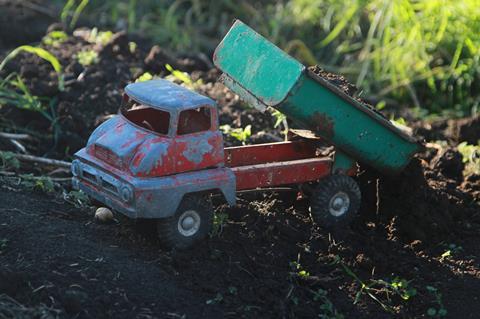 Telefônica|Vivo selected Nokia for the deployment of a private 4G network at a mining project in Brazil.
The network is being implemented at the Carajás site of Brazilian mining group Vale. Nokia claimed that Vale is the first mining player in Brazil to implement a private LTE network, which will be used to control autonomous mining equipment such as ore trucks and drill rigs. The plan is to migrate the network to 5G in future (with Vivo expected to release 5G imminently, albeit with a limited frequency mix alleviated by Dynamic Spectrum Sharing).
Vivo originally signed the private 4G network agreement with Vale in November 2019. At the time, Vale said it would invest almost BRL 21m (£3.1m/€3.5m) in the project. The mining group also plans to deploy 4G technology at the Brucutu mine in São Gonçalo do Rio Abaixo, replacing an existing WiMAX network.
Vale said 13 autonomous trucks are in operation at the Brucutu mine, while three autonomous drills have been deployed at the Carajás mine with plans to implement autonomous trucks. The group claimed that autonomous technology could increase the useful life of equipment by almost 15% and reduce fuel consumption and maintenance costs by almost 10%.
Nokia said other applications under consideration include an Internet of Things (IoT) system connecting dam monitoring instruments.
Going for gold
Telefônica has identified mining technology as a significant target sector, especially in Latin America, and the new project with Vale in Brazil aligns with other activity being undertaken by the Group.
For example, Telefônica Peru has teamed up with Nokia to deploy a private LTE network for mining group Minera Las Bambas, also with a path to 5G services (Telefônicawatch, #138).
Andrés Padilla Fuentes, the former Director of New IoT Business at Telefónica and now the Group's New Business & M&A Director, was reported as saying at Mobile World Congress 2019 that, "in the case of Chile, Peru, Colombia: there is a lot of money in mining, often coming from multinationals headquartered in Europe, and operating in Latin America. That's a perfect fit for us".
Major Telefónica partner Nokia boasts experience in deploying industrial-grade, private wireless solutions for mining, with its services certified with equipment manufacturers such as Komatsu and Sandvik.
Industrial and private LTE networks are key elements of Telefônica's enterprise drive. As well as mining, another focus area is agribusiness, as demonstrated by Vivo's partnership with Brazilian bioenergy producer UISA on the deployment of a private 4G network and IoT technology at a 90,000-hectare farm in Brazil.
Vivo Empresas, the enterprise division of Vivo, launched a private 4G network solution in late-2019. The division highlighted the "Industry 4.0" credentials of the solution, which promises high availability, capacity and security in industrial settings and supports the deployment of IoT applications in mission-critical industrial environments.