German operating business to transfer 10,100 sites to Telxius for €1.5bn.
Transaction to reduce Telefónica's net debt by €500m between 2020 and 2021, but won't slow down its accelerated capex drive.
Telxius portfolio has doubled since 2016.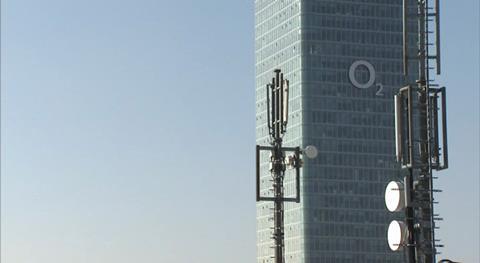 Telefónica Deutschland (O2 Germany) flagged plans to offload about 10,100 of its 19,000 mobile sites to Telxius for €1.5bn (£1.3bn), confirming earlier indications by Chief Executive (CEO) Markus Haas that a deal was imminent (Telefónicawatch, #143).
The German operating business said the transaction includes a commitment by Telxius to build 2,400 additional base transceiver station (BTS) sites over the next four years. O2 Germany will then lease space on existing and new sites under long-term lease agreements. The operator also sought to stress it will still own the active radio technology at the locations to be managed by Telxius. The sites are located primarily in Baden-Württemberg, Bavaria, and North Rhine-Westphalia, and are said to be predominantly situated on rooftops (suggesting the site mix could have been designed to leave room for O2 Germany to form sharing relationships, and boost its coverage, across rural sites that are less tightly bound by rental models and regulatory restrictions).
The transaction is still subject to the approval of relevant authorities, including Germany's Bundeskartellamt (Federal Cartel Office). Should it go ahead, it will be completed in two phases: Telxius will acquire about 60% of the portfolio upon approval, and the remaining 40% by August 2021. The TowerCo plans to finance 90% of the value of the acquisition via a capital increase and internally generated resources, and the remaining 10% through incremental debt.
O2 Germany had said in September 2019 that it was considering divesting further parts of its passive mobile infrastructure portfolio, citing Telxius as a likely buyer (Telefónicawatch, #137). The OB sold 2,350 freestanding mobile towers to Telxius in April 2016, when the tower company was first established. Telxius said its portfolio in Germany will increase to almost 15,000 locations once the transaction has been completed, including the new BTS sites.
Providing financial flexibility, but investment plans still on
In announcing the deal, Markus Rolle, Chief Financial Officer of O2 Germany, pointed to the need to "shape our financial profile conservatively" during the "current entrepreneurially challenging" COVID-19 period. The agreement is designed to further enhance the operator's financial flexibility, while securing access to important locations via the long-term lease agreements.
"This is one of the largest and most important transactions in the history of Telefónica Deutschland. It represents an important milestone in focusing our business activities. We are pursuing a clear course based on our growth strategy. Within this strategy, we are focusing on further improving the quality of the O2 network for our customers, particularly in terms of area coverage."

Haas.
While providing a degree of additional financial resilience, and also seeing Telxius take responsibility for expanding network coverage in several regions, it appears that the deal will not lessen the OB's investment plans for the coming year.
In late-2019, O2 Germany highlighted that capital expenditure as a proportion of sales will reach 17%–18% during the current fiscal year (to 31 December 2020/FY20) and FY21, before returning to more usual levels (anticipated to be around 13%–14%) in FY22. The Telxius deal is apparently not changing that plan, with the OB still committed to spending at this level to bolster rural coverage (where it has failed to hit targets set as conditions of earlier spectrum licences — Telefónicawatch, #140) and to improve urban capacity and 5G availability.
Handing off debts
As with other recent transactions by Telefónica, including the pending Virgin Media–Telefónica UK merger, the deal has a significant debt hand-off component.
The Group said the sale will reduce its net debt by approximately €500m between FY20 and FY21 because of the different ownership structures of O2 Germany and Telxius. The TowerCo is 50.01%-owned by Telefónica, with KKR owning a 40% stake and the remaining 9.99% held by Pontegadea. Telefónica reported total net debt of €38.22bn at 31 March 2020 (Telefónicawatch, #143).
Telxius bulks up
Telxius currently forms the core of the recently created Telefónica Infra (Telefónicawatch, #137 and #140). Once the planned deal in Germany has been completed, the TowerCo will own and operate more than 32,800 sites in Europe and Latin America, "doubling its size since Telxius was created in 2016". Approximately 80% of these sites are located in Germany and Spain, while the remaining 20% are in Argentina, Brazil, Chile, and Peru.
In September 2019, Telefónica said it operated a total of 130,000 sites and owned about 68,000 of these assets. Following further sales in late-2019, Telefónica currently owns around 46,000 sites, of which 60% are said to be located in the Group's four core markets of Spain, Brazil, Germany, and the UK (Telefónicawatch, #139 and #140).