DT objects to Telefónica's adoption of a 'T' made up of five circles.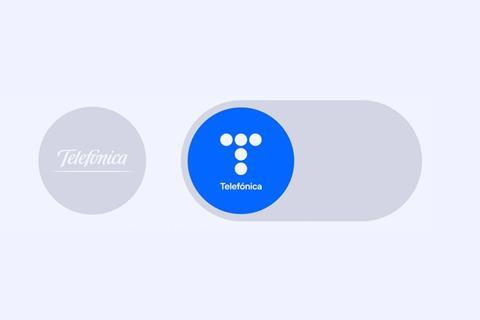 Telefónica has been given more time to argue that the new logo it introduced in early-2021 differs sufficiently enough from Deutsche Telekom's 'T' marque to avoid any potential confusion between the two groups.
Indeed, efforts by the Spanish Group to update its logo and corporate branding do not appear to be going as smoothly as hoped.
Entries on the European Union Intellectual Property Office site reveal that Deutsche Telekom lodged an objection to the new brand on 19 August 2021, citing "likelihood of confusion; unfair advantage/detriment to distinctiveness or repute". The German Group is represented by Hogan Lovells International.
Deutsche Telekom appears to have taken issue with Telefónica's intention to use a 'T' comprising five circles as its logo. The recently updated Deutsche Telekom logo is in the corporate magenta colour and consists of a 'T' with a dot either on side (described by DT as "digit-T-digit").
Telefónica is represented by Pons Consultores de Propiedad Industrial. After a number of modifications and exchanges of letters, the Spanish operator has been unable to convince its peer that it should be able to register its new logo. According to Spanish newspaper La Información, Telefónica has been given until early-July 2022 to defend its position.
In the meantime, the new corporate identity is being extended across the Telefónica ecosystem. The logo incorporates a new Telefónica Sans typography and five circles, which are, according to the operator, "full of symbolism". It was developed with support from Lambie Nairn, a division of marketing consultancy WPP. WPP was also responsible for the respective identity updates for the O2, Movistar, and Vivo marques over the past decade.
Time for 'T'
In February 2022, DT's Chief Brand Officer Ulrich Klenke signalled that the new magenta-coloured 'digit-T-digit' marque, developed with support from MetaDesign, would be rolled out throughout the Group's footprint over the next two to three years. The aim is to promote a "consistent one-brand approach and an international brand architecture".
However, it's worth noting that in 2020, Deutsche Telekom had appeared to be eyeing a wider role for the Magenta brand, following the 2019 rebrand of DT's T-Mobile Austria business unit to Magenta Telekom. Former Chief Brand Officer Hans-Christian Schwingen indicated at the time that DT was planning to license the Magenta brand to both NatCos and third-party operators.
Schwingen had suggested that the Magenta marque offered the advantages of wider applicability. "[The] Deutsche Telekom brand and the 'T' are difficult to protect outside of our own footprint", he observed.
At the same time, he conceded that efforts to license the Magenta marque would not be straightforward, despite its broader appeal.
For example, Magenta had increasingly become the subject of trademark disputes, as seen in the 2019 case involving US-based Lemonade Insurance Company (Deutsche Telekomwatch, #89). Deutsche Telekom demanded that Lemonade desist from using the colour in Germany, but the insurance provider fought its corner, creating the hashtag #FreeThePink on Twitter. In December 2020, it won a key ruling in a French court over the use of the colour in France.

Anne Morris is a freelance journalist, editor and translator. She has been working as a reporter and news analyst for TelcoTitans since 2016.