Partners to run proofs of concept of open SD‑WAN technology intended as an alternative to more proprietary iterations from major vendors.
Modular, open-source networking is seen as key differentiator, potentially enabling operator to develop value‑added services for enterprise networking customers.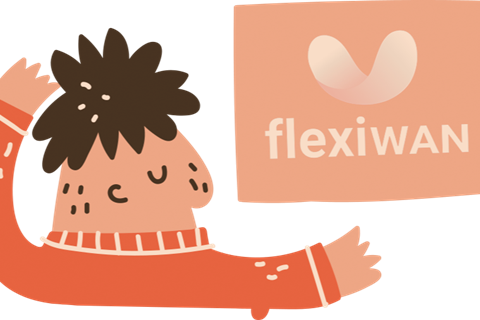 flexiWAN, an independent software‑defined wide area network (SD‑WAN) software developer, heralded a step forward in its relationship with Telefónica Group, with the operator planning proof‑of-concept (PoC) tests for flexiWAN's "second-wave" SD‑WAN solutions during 2020.
flexiWAN claims to offer an innovative, modular and open-source SD‑WAN, which can be deployed using white‑box customer premises equipment (CPE). This is said to provide an alternative to the current prevailing SD‑WAN options, which the vendor claims tend to reinforce the position of major networking technology vendors, rather than deliver flexibility and a multi‑vendor environment. flexiWAN highlights opportunities for service providers to more effectively customise SD‑WAN solutions for enterprises, for example by adding their own security solutions (a particular area of interest for Telefónica through ElevenPaths).
Telefónica aiming to add value through openness
The Telefónica PoCs are to consider flexiWAN performance and functionality on standard CPE, supporting throughputs from 50Mbps to 1Gbps for encrypted traffic. flexiWAN is aiming to demonstrate a modular open-source setup that will simplify integration of third‑party applications into a WAN, and a tiered cost structure based on services deployed. The vendor claims that its open modular architecture could reduce total cost of ownership by 50%–90%.
flexiWAN's networking infrastructure is said to act as a base layer, with an application layer on top, which allows it to run networking applications developed either internally or externally on the router itself. This is designed to enable dynamic integration of domain applications rather than a limited choice of applications provided by SD‑WAN vendors.
The appeal of the technology to Telefónica was framed as being the opportunity to use its existing scale and reach to deliver value‑added services beyond connectivity, and take greater control of its WAN‑based product portfolio.
flexiWAN, meanwhile, anticipates the opportunity to gain a better understanding of the networking needs of enterprise customers through its collaboration with the telco.
"Telecom operators should position themselves as value‑added services creators by leveraging their vast commercial and technology ecosystems… flexiWAN's product vision is aligned with Telefónica's current open networks strategy. Thanks to the openness of solutions like flexiWAN, Telefónica can better control the value chain fostering innovation, reducing complexity, as well as adapting the product to companies with less networking knowledge and to a larger variety of enterprise networking needs. "

— Juan Campillo, Connectivity Innovation Director, Telefónica.