General International Telecom's $139m transaction completed.
Sale goes through at the second attempt after an agreement with América Móvil collapsed in 2019.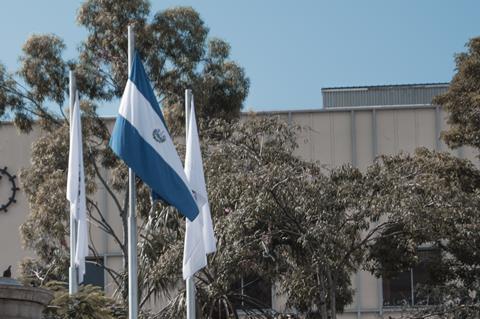 Telefónica's long-awaited exit from Central America was completed following the sale of its El Salvador unit.
General International Telecom (GIT) has paid $139m (£101m/€121m) for the 99.3% stake — previously held by Telefónica Group's joint venture with Corporación Multi Inversiones — after a compliance review.
The deal was something of a formality after the country's Superintendencia de Competencia said in late-December that the transaction complied with competition law and did therefore not require authorisation.
As GIT — a UK-registered entity that appears controlled by Honduran financial services group Inversiones Atlántida — does not have "active operations" in El Salvador, the deal "would not imply a business combination as such in the territory", the SC noted. With the deal now completed, El Salvador retains a four-player market with GIT going up against América Móvil's Claro El Salvador, Digicel El Salvador, and Millicom International Cellular's Tigo El Salvador.
Telefónica has had a long wait to exit El Salvador, having been knocked back on a transaction that was agreed with América Móvil in 2019, and would have seen this quartet reduced down to three (Telefónicawatch, #146 and #147). While the SC approved that deal, the conditions it imposed were said to have led América Móvil to pull out. These included an obligation for América Móvil to relinquish some of Telefónica El Salvador's frequency rights, at 850MHz and 1900MHz, and maintain a long period of commercial separation between the Claro and Movistar businesses.
The deal marks Telefónica's full exit from Central America, as part of the Group's focus on de‑leveraging and business restructuring across Hispanoamérica. This has seen sales of operations in:
Guatemala, to América Móvil in 2019, in a deal attached to the failed El Salvador transaction (Telefónicawatch, #137);
Nicaragua and Panama, to Millicom International Cellular during 2019 (Telefónicawatch, #137);
Costa Rica, to Liberty Latin America earlier this year, although only after accepting reduced proceeds following the breakdown of a previous agreement with Millicom (Telefónicawatch, #156).