New model seen as necessary for digital services era, encompassing changes around skills, incentives, and flexibility.
'Commercial careers' agreement has been a long time coming, but unions say more still needs to be done.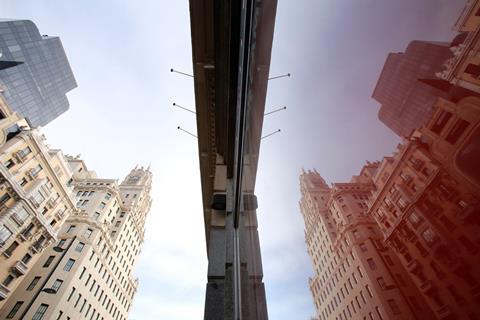 Two trade unions hailed progress with Telefónica España over efforts to restructure the model that underpins the conditions for employees engaged in highly strategic commercial activities.
The UGT and CCOO unions said they are close to signing an agreement with Telefónica España on a new "commercial career" model that is designed to meet new challenges brought by digital transformation and an increasingly competitive environment.
According to a Cinco Días report, this "strategic area" of the operating business includes more than 2,000 people. Once signed, the agreement will take retroactive effect from 1 January 2021, in order to include results for 2021.
Key aspects of the agreement included improved opportunities for promotion and repositioning within the commercial side of the business, as well as greater levels of transparency, a commitment to training, and an improved remuneration system.
It also seeks to address the challenges associated with the sale of specialist products in complementary fields such as IT, home alarms (such as via Telefónica's Movistar Prosegur Alarmas joint venture with Prosegur) and e-health (such as the Movistar Salud service it offers together with e-health specialist Teladoc).
The UGT said the renewal of the commercial model is long overdue, indicating that the existing model is not fit for purpose in today's digital market environment. The aim is to increase the motivation of sales personnel and support their professional development.
The move also aligns with Telefónica's ongoing work with unions to simplify the working framework as digitalisation takes greater hold, and prepare the workforce for future challenges and working environments.
In 2019, the operator emphasised the need for an extensive reskilling and upskilling programme amidst the increasing adoption of digital sales and support channels. At the time, Telefónica España anticipated that more than half of its sales will come through digital channels in the next few years. It said more than 6,000 employees were expected to participate in the reskilling programmes (Telefónicawatch, #137).
Collective concerns
The unions said they secured a commitment from Telefónica España to review and update the commercial model in 2019, with the signing of a second Collective Bargaining Agreement of Related Companies (CEV), which provides a framework for more than 21,000 workers at Telefónica España, Telefónica Móviles España, and Telefónica Soluciones de Informática y Comunicaciones.
The second CEV was signed on 27 September 2019 and is in force for three years until 31 December 2021, with the option of being extended by a year. It replaced a first CEV that was signed in 2015 (Telefónicawatch, #102 and #112). The second CEV includes an Individual Suspension Plan, which allows eligible employees to suspend their contract with Telefónica España until they reach retirement age, enabling them to receive certain benefits in the meantime. The new collective agreement also includes an annual salary increase of 1.5%.
However, UGT indicated it took some time to bring management to the negotiating table. Talks finally began on 23 December 2020, followed by a number of attempts by Telefónica to present a proposal that the unions deemed acceptable. Now, the only remaining hurdle to signing the new agreement is ratification by the CEV's Permanent Negotiation Commission.
UGT also said that while it welcomes the new agreement, it does not cover all employees engaged in sales activities because some are employed outside the primary commercial area. "There is still a long way to go", UGT said.

Anne Morris is a freelance journalist, editor and translator. She has been working as a reporter and news analyst for TelcoTitans since 2016.