Mónica Sánchez Soliva seeks focus on long-term benefits of telecoms mergers.
Telefónica has already felt the heavy hand of EU merger regulation.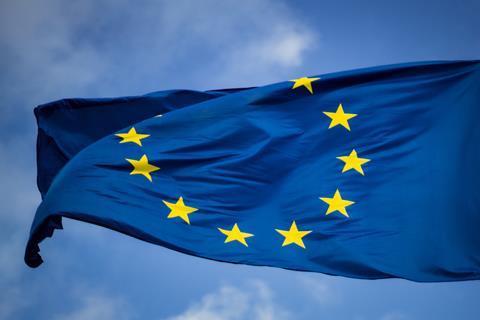 Mónica Sánchez Soliva, the Head of Competition Policy & Competition Counsel at Telefónica Group, has taken the European Commission to task for failing to address certain "action points" in its ongoing review of EU competition policy, specifically in regard to merger controls.
The Commission has been conducting what it describes as a "comprehensive and unprecedented review of its competition policy", with the aim to adapt EU competition law to digitalisation and green goals. Late last year, it set out its priorities in a communication entitled A Competition Policy fit for new challenges.
Sánchez Soliva, while welcoming efforts by the Directorate General (DG) for Competition "to ensure EU antitrust rules remain fit" for future challenges, wrote in a blog that the Commission "is leaving behind other actions points that are extremely important to ensure the competitiveness, technological leadership and sovereignty of the European economy".
She highlighted new threats to the competitiveness of European enterprises, such as the coronavirus pandemic, the war in Ukraine, and the region's dependence on markets such as Russia for energy.
"Therefore, new policies that ensure that European companies gain enough scale to compete in globalised and digitalised markets are key", she observed.
"There is an urgent need for the EC to change the substantive approach taken so far in the analysis of horizontal mergers, together with a review of the guidelines on horizontal mergers to ensure they remain fit for the challenges ahead".
Sánchez Soliva's suggestions include ensuring that the DG for competition collaborates with other DGs at the Commission. She also wants the authority to practice greater caution when measuring the competitiveness of potential merger partners, and be more consistent in its assessments that a merger would impede competition.
For the telecoms industry specifically, she called for greater recognition of the long-term benefits of mergers, as opposed to the current focus on "short-term price effects" for consumers. Indeed, the Commission has been resistant to in-market mergers it fears could restrict competition.
In other proposals, she suggests a rethink of the methodology used to determine price effects; factoring in wider economic benefits of mergers – for example, she cited evidence of a link between broadband take-up and GDP growth; and avoiding merger remedies that usher in new entrants to already competitive markets.
Speaking from experience
Telefónica has certainly suffered under the heavy hand of EU merger controls in the past. For example, remedies imposed to allow the merger of O2 and E-Plus in Germany have placed rival operator 1&1 in a position to launch a highly disruptive fourth mobile network in the market.
In the UK, the planned merger of CK Hutchison's Three UK with Telefónica's O2 UK was eventually blocked by the Commission over competition concerns. At the end of May 2020, the European General Court then annulled this decision, although Telefónica has now chosen a different path by merging O2 UK with Virgin Media.
Meanwhile, a long-awaited consolidation in Telefónica's home market of Spain is in the works through the planned merger of Group rivals MÁSMÓVIL and Orange Spain.
MÁSMÓVIL Chief Executive Meinrad Spenger has already been attempting to appease the Commission as the anticipated merger draws nearer, saying that the merger "will not change the structure of the market" should it gain regulatory approval. On the contrary, he believes the deal would increase competition in Spain.
In March 2021, Mónica Sánchez Soliva was appointed Head of Competition Policy for Telefónica Group, covering public policy and regulatory affairs. Her job title was then changed to Head of Competition Policy & Competition Counsel in September 2021. She has been a member of the Competition, Data & Consumer Policy team at the Group since 2016. At the start of 2021, she was also appointed Vice-Chair for the GSM Association's Competition Experts working group.