Group further sharpens its focus on security services.
ElevenPaths adds Peru to its local operations.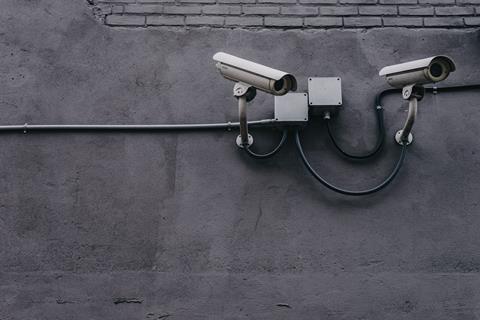 Telefónica continued to rejig its cybersecurity assets as part of ongoing restructuring efforts at the Group, aimed at allowing it to focus more on choice markets.
In its latest move, Telefónica|Vivo announced the sale of Telefónica Cibersegurança e Tecnologia do Brasil (CyberCo Brasil) to Telefónica Cybersecurity Tech for BRL 116.4m (€17.4m).
The transaction was announced as a 'material fact' to the Securities and Exchange Commission of Brazil (CVM). It essentially amounts to a reshuffling exercise to further concentrate Telefónica's cybersecurity interests into a single entity (i.e. Telefónica Cybersecurity Tech).
As part of the deal, certain cybersecurity-related assets, contracts, and employees were transferred from Vivo to CyberCo Brasil. The Brazilian operating business declared that the operation will allow it, as an "exclusive distributor" of CyberCo Brasil, to "strengthen itself in the cybersecurity market by expanding its portfolio of products and services".
Vivo further noted that it will benefit from greater competitiveness owing to the "global scale of the partner dedicated to cybersecurity activities".
Security services build-up
CyberCo Brasil adds further ballast to Telefónica Cybersecurity Tech, the central, Spain-based holding company that has been set up within Telefónica Tech to manage the Group's security interests (Telefónicawatch, #144, #145, and #148). It also incorporates security services specialist ElevenPaths.
Telefónica has been ramping up its security services presence, in line with the rejig. For example, it recently acquired Govertis Advisory Services, a Valencia-based consultancy; and training and simulation player iHackLabs (Telefónicawatch, #147). Telefónica also recently launched Telefónica Tech Ventures, an investment vehicle with a focus on cybersecurity.
Further, in Spain, Telefónica recently extended the remit of its insurance unit to cybersecurity. Telefónica Insurance is piloting a service called Ciberseguro Empresas, which aims to protect small and medium-size enterprises against the economic and legal ramifications of cybercrime.
Telefónica has been refining the structure of businesses related to its three key development areas: big data and the Internet of Things; cloud services; and security. Three separate business areas are being established independently under the Telefónica Tech division with a view to potentially attracting outside investors. Telefónica Cybersecurity Tech was the first of the three to be created.
ElevenPaths adds Peru
A separate step in the development of Telefónica Cybersecurity Tech saw ElevenPaths extend its footprint to another Group market. Telefónica Peru (Movistar) flagged the creation of ElevenPaths Peru as a "specialised security division" that will investigate and combat cybercrime, complementing the enterprise services offered by Movistar Empresas.
ElevenPaths currently lists four locations in Spain, including Madrid, as well as Bogotá, Buenos Aires, London, and São Paulo.

Anne Morris is a freelance journalist, editor and translator. She has been working as a reporter and news analyst for TelcoTitans since 2016.