Telefónica Seguros, the Group's insurance subsidiary, moves from Luxembourg to Spain as its remit expands.
Cybersecurity and digital insurance niche increasingly a focus.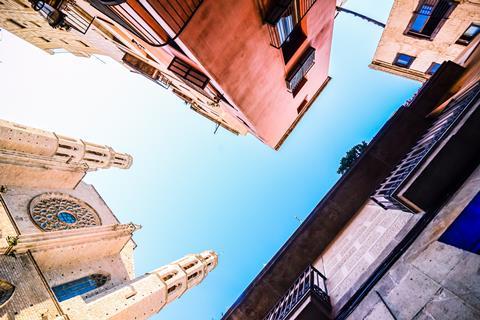 Telefónica laid the groundwork for further expansion in its insurance business by moving the Telefónica Seguros subsidiary to its Spanish home market.
Telefónica Seguros, which has been registered in Luxembourg since its inception in 2004, has branches in Germany, Spain, and the UK.
The change means the unit falls under the jurisdiction of Spanish pensions and insurance regulators, rather than Luxembourg's. It is still led by Augusto Pérez Arbizu, Group Director for Risks & Corporate Insurance.
Though the business was founded to provide insurance services internally, since 2008 policies have been sold commercially to third parties. In the past year, Telefónica Seguros has expanded its remit to cybersecurity, bolstering its strategy to target digital niches in the insurance industry.
The Telefónica insurance portfolio currently includes: the CiberSeguro Empresas policy, focused on small- and medium-size enterprises in Spain, but anticipated to roll out elsewhere in time (Telefónicawatch, #148); and Seguro Móvil, a mobile device policy.
Two further consumer-focused products are "coming soon", to be limited to the Spanish market initially. CiberSeguro Hijos is specifically tailored to protect against cyber threats for children; and CiberSeguro Identidad claims to "protect people's digital lives". Details on the services have thus far been kept under wraps, but the latter appears to have been developed in collaboration with Spanish financial services player Banca March.
The cybersecurity focus reflects the Group's growing interest in the sector, which it has identified as an area of strategic emphasis for growth business Telefónica Tech, alongside 5G, artificial intelligence, blockchain, and Internet of Things (Telefónicawatch, #150). Among other things, this has led to the acquisitions of security consultancy Govertis and simulation specialist iHackLabs, as well as the formation of security-focused investment vehicle Telefónica Tech Ventures (Telefónicawatch, #147–#148).

Joseph Purnell is a Staff Reporter for TelcoTitans, contributing telecoms news analysis since 2019 as part of the TelcoTitans Editorial team.