Enterprise multi-cloud menu now boasts anchor-triumvirate of AWS, Azure and Google Cloud.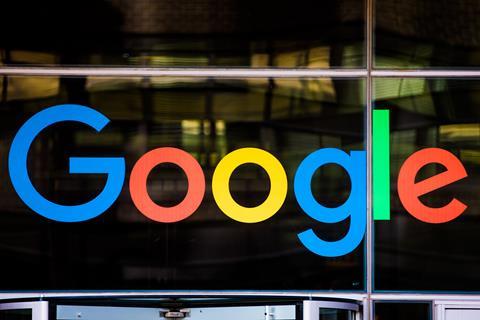 Telefónica Business Solutions (TBS) formed what it described as a "strategic agreement" with Google that will allow it to offer an extended range of public cloud services to enterprise customers at international level.
This builds on an existing local arrangement that enables Telefónica España to market Google's G Suite cloud-based collaboration services to enterprise customers and integrate the Google Cloud Platform (GCP) with its multi-cloud offering (Telefónicawatch, #127). Google's cloud services were also incorporated with Telefónica's Living Cloud play, which was first launched in Spain in 2016 (Telefónicawatch, #108).
TBS said that the more-international nature of the latest agreement means that it can now promote Google's Chrome Enterprise (cloud-managed operating system and browser for compatible devices), Cloud Interconnect (hybrid-cloud connectivity), G Suite, and GCP across its footprint, further reinforcing its multi-cloud credentials and pitch to help enterprise customers transition their IT platforms into the cloud.
Like other telcos, Telefónica collaborates with multiple public cloud providers, including Amazon Web Services and Microsoft Azure (Telefónicawatch, #125, #126, and #127), and said Google Cloud will "perfectly complement our cloud product portfolio".
Google is currently in catch-up mode, seemingly charging fast and on a charm-offensive, as it works to narrow the gap with Amazon and Microsoft in serving the cloud needs of enterprises, including prioritising telco partnerships.
Multi-cloud is becoming an increasingly prominent enterprise cloud proposition for telcos that have underperformed in their efforts to achieve traction for own-brand offerings. Within the context of broader enterprise-oriented digital growth plays (encompassing IoT, security, and managed solutions), telcos increasingly seek to partner rather than compete with enterprise cloud and software leaders. This has seen a pivot towards more nuanced enterprise cloud strategies that seek to leverage the combination of unrivalled wide area network capabilities and large extensive enterprise customer bases, lifted by technology and infrastructure upgrades (including 5G, automation, edge computing, fibre, and virtualisation).