Now five 5G Technological Cities, including Barcelona.
Underpinned by ZTE-supplied 5G NR SA "most advanced 5G trial network to date".
Santander, Hitachi Vantara and Idronia partnered for financial services and edge computing use cases.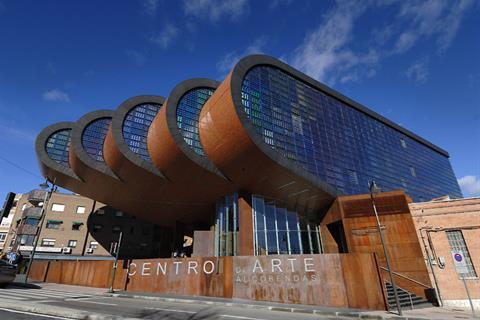 Telefónica revealed that Alcobendas near Madrid has become the fifth city within its Spanish 5G Technological Cities programme, and will initially focus on trials of new technologies in the financial sector.
China-based ZTE is the vendor partner for Alcobendas and has supplied all elements of the 5G trial network encompassing the core, radio access, and devices. Notably, the deployment is based on the 5G New Radio Standalone (5G NR SA) specification and therefore does not require support from the existing 4G network.
Within the programme, Telefónica has partnered Banco Santander on a "joint innovation project" focused on the application of 5G technology in the banking sector. The pair are working on three use cases in collaboration with data solutions specialist Hitachi Vantara and Spain-based media solutions provider Idronia, as well as ZTE. Customers are able to trial the services at two local Santander Smart Red branches. The initiative aims to bring new technologies to the financial sector, develop 5G solutions for banking, and help enterprise customers to adapt their financial products to meet future needs.
5G banking use cases on trial
4K video-conferencing between the two Santander branches using the 5G network.
5G storage, a low-latency cloud solution based on the Hitachi Content Platform Anywhere Edge product embedded within Telefónica's edge computing infrastructure.
Virtual visits to co-working spaces developed in collaboration with Idronia and using virtual reality, 360-degree video, and edge computing technologies. The immersive reality service will enable customers to remotely 'visit' co-working spaces, such as Santander's Work Café located in the centre of Madrid.
"The initiative with Santander Spain is the result of the collaboration with our corporate customers to ensure that 5G technology is deployed in a way that fully meets their needs, prioritising the development of the most demanded capacities. With initiatives like this we also ensure the early adoption of 5G and the positive impact on the Spanish industrial network."

– Emilio Gayo, Chief Executive of Telefónica España.
The 5G Technological Cities project
Launched by Telefónica in January 2018, 5G Technological Cities is supported by technology partners Ericsson in Talavera de la Reina, Huawei in Málaga, and Nokia in Segovia (Telefónicawatch, #123 and #171).
The Group now includes Barcelona within the project's scope, presumably in part based on its collaboration with the 5G Barcelona initiative that aims to promote the Catalonian city as "Europe's benchmark 5G hub" (Telefónicawatch, #130 and #133). Telefónica has already performed 5G connected car and autonomous driving pilots within the framework of this initiative, in partnership with car maker SEAT, and with participation from other technology providers (including Ericsson and Qualcomm). In addition, Telefónica and 5G Barcelona established The Thinx 5G Barcelona laboratory in September 2018, enabling startups and enterprises to test 5G applications and services. The laboratory is located on the premises of Mobile World Capital Barcelona, and places a particular focus on the transfer of knowledge about the two low-power wide area network technologies for the Internet of Things (IoT), LTE for Machines (LTE-M) and Narrowband IoT (NB-IoT). Ericsson seems to be a primary network partner for Telefónica in Barcelona, with the vendor is also collaborating on deployment of a 5G network at Camp Nou, the football stadium of FC Barcelona. Telefónica rivals Orange Spain and Vodafone Spain are also collaborating with 5G Barcelona, on autonomous robots and telemedicine projects respectively.
In addition to 5G Technological Cities, Telefónica is trialling 5G in Galicia along with Ericsson, Nokia, and domestic supplier TELNET, after being awarded a grant by the Ministry of Economy and Business (Telefónicawatch, #134 and #135). Idronia is also involved in this trial.