V2X lab being put to use, with startups testing LiDAR, AI, and blockchain-based solutions in the hope of accelerating path to market.
Telco affiliation part of five-strong cohort.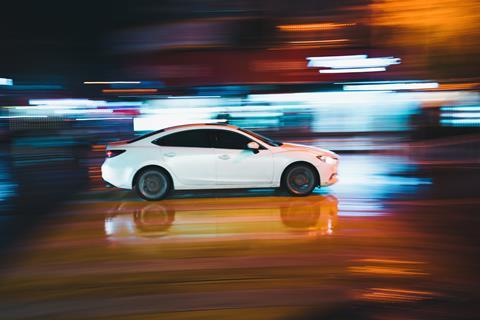 The Telefónica-backed La Farola acceleration hub kicked off a twelve-month scaleup programme featuring a cohort of five connected-car solution startups.
La Farola — in partnership with European vehicle inspection company DEKRA, Málaga City Council, and Andalucía government authorities — will base operations at an open innovation vehicle-to-everything (V2X) lab in Málaga, southern Spain.
La Farola November 2020 cohort
Startup
Focus (apparent)
Sources: Andalucía Open Future; Telefónica.

Aione Solutions

AI-powered data-monitoring solution. Tracks vehicle performance and flags faults.

Akiabara Tech

3D LiDAR (light detection and ranging) solutions for connected and autonomous vehicles.

Motoblockchain

Blockchain-based digital identity system for motorbikes, including their service history. Aimed at streamlining "buying and selling".

Muving

Mobility-as-a-service provision (see below).

Zaguan Tech

Smart-ambulance solution, whereby paramedics can relay patient diagnosis data (and potential complications) in real-time to the hospital.
The aim of La Farola is to accelerate the scaling of startups, with technical and business aid on offer from more than 80 mentors with various specialisms, such as business process validation, cybersecurity, digital marketing, and finance. Other La Farola perks include access to Telefónica's Open Future network, a platform offering further mentorship, networking opportunities, and support (as well as potential investment) from entities within the telco.
A key pull for startups will be the opportunity to make use of the V2X facilities. Equipped with 5G infrastructure, the lab is a 51,000 square metre site for testing and certification of Industry 4.0 applications, enabled by data modelling and simulation capabilities and specialist traffic analysis technology (Telefónicawatch, #138).
The V2X lab is a joint collaboration between DEKRA, Telefónica, and the government of Andalucía that opened its doors in early-2020. Car manufacturer SEAT has reportedly leveraged V2X's private LTE/5G network to showcase solutions premised on improving driver safety. It appears that this is only the second La Farola cohort to be permitted access to the V2X lab (but details on the experiences of the first batch remain sparse).
Muving around the Telefónica orbit
An interesting side point to Telefónica's announcement is that the Madrid-based Muving already has a five-year deal in place with the operator, which was signed in mid-2019 with the Group promising to provide connectivity for the startup's 'yellow' fleet of electric vehicles (Telefónicawatch, #136). The inference at the time was that Muving would thus be able to up its fleet management capabilities, and thereby streamline operations.
It was also previously mooted that Muving was working on developing a blockchain-based proposal — which won an award at the European Blockchain Convention in 2019 — aimed at 'tokenising' its business model, and opening up a new revenue stream for investors through real-time monitoring. Minimal detail has been divulged since the agreement with the telco, however.

Sam Patterson is a Staff Reporter for TelcoTitans, contributing telecoms news analysis since September 2020 as part of the TelcoTitans Editorial team.