Argentinian OB to lean on third-party infrastructure to extend connectivity to harder-to-reach communities.
Movistar looking at expanding reach of its city-centric FTTP footprint.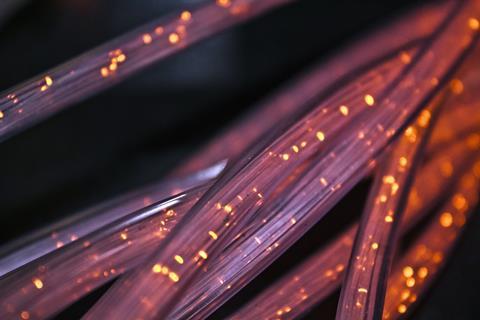 Telefónica Argentina (Movistar) entered a multi-faceted broadband network-sharing alliance with local internet service provider Sion, according to local reports.
The tie-up — described as the first of its kind in the country — is expected to present Movistar with opportunities to offload the cost of expanding fibre into markets within Argentina's interior and divert more of its resource towards key cities.
Local expert Sion focuses on rollout…
Framed by Movistar as essentially an 'outsourcing' agreement, the deal will see Sion expand and upgrade infrastructure in the country's south — the provider's heartland — and extend Movistar's high-speed broadband footprint, focused primarily on cities in the north.
Reports suggest the deployment will focus on the three most southerly provinces of Chubut, Santa Cruz, and Tierra del Fuego, and has an eventual footprint of about 250,000 households, with Sion investing $94.5m (£68.2m/€80.2m) over the next three years.
Local media indicated the existing infrastructure that is set for a refresh is to a large extent cable-based and will be upgraded to DOCSIS 3.0 — while the add-on component will lean towards full fibre. The project involves about 15 (unnamed) provincial cable operators that have ties with Sion to serve clients in these regions.
… Movistar takes commercial side
Movistar, for its part, appears the anchor tenant for Sion's rollout and will remain responsible for customer contact and sales when it comes to interfacing with users of the network, according to BNamericas. "What we're doing is outsourcing to the Sion network", the site quoted Luis Delamer, Director of Wholesale at Telefónica Hispanoamérica, as saying.
It also suggested Movistar's transport network will receive upgrades to support the tie-up, although it is not clear where responsibility will lie for this part of the project.
The Rio Times also flagged the prospect of some sort of future wholesaling arrangement, where access to the network is offered to other operators.
The two providers are said to have formed the agreement back in 2020, and already integrated some of their IT systems, as well as performing a pilot involving 250 users. They did not reveal how the partnership is structured financially. Local media noted Sion's financial commitment will enable Movistar to redirect investment towards ramping up its copper switch-off programme and extending its FTTP presence in other, more returns-friendly regions.
In quotes given to local journalists, Delamer said Movistar's future investments in the fibre market will be "based on profitability". The need to ensure return on investment was said to have been heightened by macroeconomic issues that have sparked recent write-downs by the Group (Telefónicawatch, #149).
Movistar has a fibre presence in the "majority" of the country's large urban centres, according to local reports. Its current FTTP footprint covers an estimated two million premises but is said to predominantly focus on the cities of Buenos Aires, Mar del Plata, Mendoza, and Neuquén. The broadband penetration rate in Argentina is purported to be in the region of 68%, with connection speeds varying but averaging at about 42Mbps, according to The Rio Times.
The tie-up offers another twist on Telefónica's move towards a leaner, more asset-light model in the Hispanoamérica region. This has led to the monetisation of infrastructure assets in Brazil, Chile, and Colombia. Some form of M&A action also appears likely for PangeaCo, the Group's nascent FibreCo in Peru.

Sam Patterson is a Staff Reporter for TelcoTitans, contributing telecoms news analysis since September 2020 as part of the TelcoTitans Editorial team.