The Group seeks to tap into new growth area to bolster its staid device insurance business.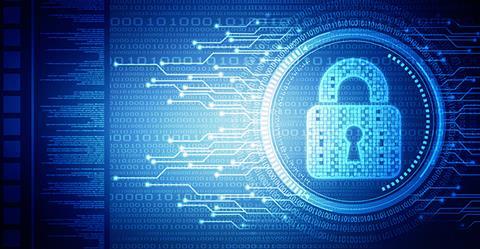 Telefónica extended the remit of its insurance unit to cybersecurity, tapping into a high-profile area that it no doubt hopes will become a new revenue stream for the business.
Telefónica Insurance is piloting a service called Ciberseguro Empresas, which aims to protect small and medium-size enterprises (SME) in Spain against the economic and legal ramifications of cybercrime.
Telefónica told Expansión that it had "detected the need" for this type of insurance cover among SMEs, which tend to lack protection from cyber risks despite being more exposed than larger corporations.
According to Telefónica, 70% of cyberattacks in Spain target SMEs, which it said are also most likely to be affected by malware. The operator notes on its website that there has been a 71% increase in threat perception since the start of the coronavirus pandemic.
Two consumer-focused services, CiberSeguro Hijos for the protection of children and CiberSeguro Identidad to "protect people's digital lives", are also in the pipeline.
Protection against cyber risks represents a new business area for Telefónica Insurance, which currently focuses on insuring devices such as phones and tablets against loss, theft, and damage.
As things stand, the cybersecurity services are only being offered in Spain, and it is not yet clear whether they will also be launched in other Group markets. Telefónica Insurance operates branches in Germany and the UK; the latter accounts for the biggest share of its business. The Group has also been highlighting plans to expand its broader, largely-Spain-focused security services portfolio internationally, including to Germany, the UK, and the USA..
Re-organising the defence
The move to offer protection against cyber risks adds a new dimension to the Group's growing focus on cybersecurity, which it has already identified as an area of strategic emphasis, alongside 5G, artificial intelligence, blockchain, and the Internet of Things.
It recently stepped up efforts in this area with the creation of Telefónica Cybersecurity Tech, a new, central holding company that incorporates security services specialist ElevenPaths (Telefónicawatch, #144 and #145).
Telefónica has also recently been on something of a cybersecurity shopping spree, including the purchases of iHackLabs and Govertis Advisory Services.
In Spain, the Group provides products to protect SMEs against cyberattacks including McAfee antivirus software, secure connection, and cloud back-up.
Telefónica Insurance was established in Luxembourg in 2004 under the name of Altaïr Assurances and changed its name to Telefónica Insurance in 2011. It operates branches in Germany, Spain, and the UK and provides services throughout the European Union using passporting rights. It has taken measures to protect its business following the UK's exit from the EU. In 2019, Telefónica Insurance reported a premium volume of €156.6m (£141.1m), which was 12% lower than the previous year. The UK accounted for €97m of the volume, compared to €29.27m in Germany and €29.65m in Spain. By the end of 2019, it held around 1.5 million insurance policies, of which 850,000 were based in the UK.

Anne Morris is a freelance journalist, editor and translator. She has been working as a reporter and news analyst for TelcoTitans since 2016.