Eight new projects will explore 5G use-cases in 13 different sectors.
Spain claims leadership for most 5G pilots in EU.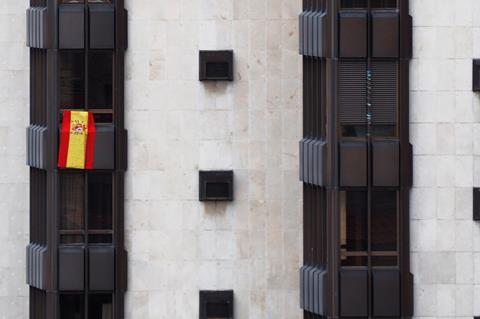 Spain's Ministry of Economic Affairs and Digital Transformation awarded eight new 5G pilot projects that are aimed at testing use-cases across 13 different sectors, with Telefónica Group remaining closely involved. The projects have an aggregate budget of nearly €40m (£36m), of which €12m will be provided by the European Regional Development Fund (ERDF).
This is the second time the Spanish government has funded research into 5G use‑cases. In late‑2018, the government allocated €20m to two projects that were awarded to Telefónica and Vodafone in the regions of Galicia and Andalucía, respectively, both of which are ongoing.
In the new projects, there is a greater variety of use-cases, participants, and sectors. The pilots will run during 2020 and 2021 and some 68 private and public sector businesses and organisations will participate across different sectors, including education, agriculture, tourism, and media.
In announcing the new projects, Spain claims bragging rights for having the most 5G pilots in the EU.
Each of the eight programmes comprises multiple projects that will develop use-cases for various sectors. For example, in the Comunidad Valenciana project, a 5G network will be tested as backup to fibre networks to ensure critical communications. It will also develop augmented reality (AR) applications for new tourism experiences as well as for facilitating communication between remote field workers (such as at the Port of Valencia or municipal employees) in the event of a serious incident. Another project will trial remote-control transport robots for automated logistics. And finally, the project will also develop a use-case for remotely diagnosing skin cancer.
Telefónica gearing up for big-bang 5G launch in Spain
Telefónica España wants to launch 5G services before the end of 2020, if it can build out the 5G network to reach at least half the population, according to an Invertia report. If the 50% coverage target is not met, then the operator plans to launch the new services in early‑2021. Telefónica España has been quiet about its 5G plans and has not officially named a launch date, although an announcement was widely expected at the cancelled Mobile World Congress 2020 (Telefónicawatch, #142). It was understood that the operator was awaiting the availability of 5G-enabling 700MHz spectrum, which was due to be auctioned in March 2020. With the COVID‑19 crisis apparently slowing the clearance of the spectrum, the sale is not expected to begin before early‑2021 (Telefónicawatch #145). Rival Vodafone Spain launched 5G services in 15 cities on 15 June 2019 and remains the only telco offering 5G services in Spain.
Spanish 5G use-case development programme
Location
Sectors
Use-cases
Budget
Partners
Source: Ministry of Economic Affairs and Digital Transformation.

Andalucía

Education
Industry 4.0
Security
Smart cities
transportation

Use-cases to support Málaga police, University of Málaga and municipal management; industrial automated guided vehicle control; drone surveillance at Port of Málaga.

€1.2m

Castilla­-La Mancha

TV news production and broadcast via 5G; remote maintenance operations for hotels; AR images transmitted in real time between hospital emergency room and specialist doctors.

€1.2m

Telecom CLM
Furious Koalas Interactive
Amanto Soluciones Toledo

Cataluña

Automotive
Education
Retail
Security
Tourism

Two-way holography for remote education; autonomous vehicles; immersive shopping experience; video analytics system for security surveillance; 5G coverage at Gavá beach.

€5.4m

Retevision
Xfera
Parlem Telecom
Nae Comunicaciones
Atos Spain
Aumenta Solutions
Nearby Computing
Lenovo

Comunidad de Madrid

Education
Health
Industry 4.0
Media

5G private network with network-slicing for logistics centres; remote, virtual rehabilitation for multiple sclerosis patients; holographic meetings for education.

€2.5m

Comunidad Valenciana

Health
Industry 4.0
Public sector emergency services
Tourism

Remote diagnosis; 5G as backup for critical communications; AR apps for tourism; automated logistics with remote-controlled transport robots.

€10.1m

Orange Spain
Huawei Technologies
Arbórea Intellbird
CFZ Cobots
Global Omnium Idrica
Etra Research and Development
Red Eléctrica y de Comunicación Innovación
Robotnik

Extramadura

Education
Energy
Health
Transportation

Training platform for medical students; autonomous vehicles; user-oriented electricity supply network controlled via 5G.

€3.1m

Telefónica
Gamma Solutions

Galicia

Agriculture
Education
Security
Tourism

Access control system and drone surveillance for ports; use-cases for farming performance, streamed classroom content and gaming on 5G devices.

€9m

Orange
Ericsson
Cinfo Personalized Informational Content
Gammera Nest
Optare Solutions

País Vasco

Augmented visualisation, remote assistance for industrial sector; monitoring and control of production processes; cybersecurity use-cases in 5G networks and for other sectors.

€7.1m

Euskaltel
R Cable
Orange
Xfera ZTE Spain
ZTE Managed Services Southern Europe
Vicomtech
Ceit IK4
Datik
Compañía del Tranvía de San Sebastián
Gestamp Construcciones
Construcciones y Auxiliar de Ferrocarriles
Ikusi