OB opting to strengthen alliances with other OTT players instead of building out own video content platform.
Movistar Play remains live in a host of other Latin American markets, but ambitious growth targets across LatAm far off realisation.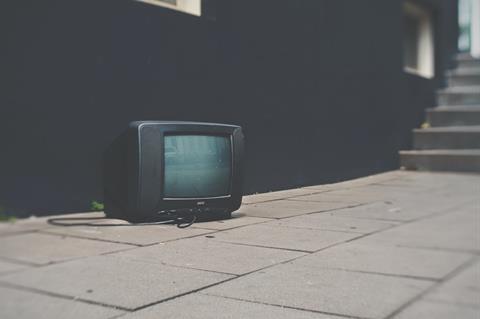 Telefónica Mexico (Movistar) stopped offering access to the Group's over-the-top (OTT) Movistar Play streaming service. A Movistar spokesperson disclosed to audio-visual industry analyst TAVI Latam that the move was a strategic one, aimed at "promot[ing] alliances with other content providers", but no specifics were divulged.
TAVI Latam, moreover, stated that Movistar's decision would have no "effect [on] the other [Latin American] markets" wherein Play is currently being offered. These are: Argentina, Chile, Colombia, Ecuador, Peru, and Uruguay (Telefónicawatch, passim).
The Group's Play platform — which provides access to a catalogue of more than 10,000 "movies, series, documentaries", including content from its own in-house production unit and various third-party producers, namely "Sony, Disney, Fox, Paramount, Universal, Lionsgate, among others" — was launched in the Mexican market as recently as March 2019 (Telefónicawatch, #133 and #134). However, since then, Telefonica has not only taken steps to ready Latin American assets for sale, it has also scaled back its capital investment in Mexico through a deal with the local AT&T unit, and no longer owns its own network access infrastructure — two decisions that may have informed the withdrawal from the OTT content market (Telefónicawatch, #139).
Play was initially offered to pre-paid and post-paid Movistar customers via mobile subscription for prices dependent on existing billing costs. But the basic Play service — priced at MXN 49 (£1.76/€2.00)-per-month — was made freely available to all registered Movistar customers in early-May 2020 "until the health emergency ends" (as was the case in Argentina — Telefónicawatch, #141).
It is unclear whether Movistar continued to offer the Lite version for free as Mexico's state-mandated lockdown gradually eased.
Long way off
Telefónica had previously projected optimism over the potential of its OTT proposition across the Latin American region, and talked up the prospect of major growth. In late-2018, Michael Duncan, erstwhile Chief Executive of the Group's Global Consumer Unit, for example, said the aim was to expand the subscriber base of Play in Latin America from what was then 1.5 million to between 13 and 20 million by 2021 (Telefónicawatch, #130). At the time, the region's low penetration of both pay-TV subscriptions and credit cards was expected to provide fertile ground for the Group to make rapid progress in the sector, based on existing billing relationships. Most recent data, as per Telefónica's Quarterly Report to September 2020, stated that the number of pay-TV subscribers across the region stood at approximately 2.9 million.
Although it has evolved through several iterations, Play was first launched in Chile in late-2013, and roughly seven years later — as of October 2020 — was listed as the third most widely watched video streaming platform in Latin America (excluding the Brazilian market), in a table compiled by regional news outlet El Economista. Its market share in Peru, for example, was purportedly 62%. Regionwide, América Móvil's Claro Streaming and AT&T-owned DirecTV were named first and second respectively.

Sam Patterson is a Staff Reporter for TelcoTitans, contributing telecoms news analysis since September 2020 as part of the TelcoTitans Editorial team.