Vendors selected to develop TIP's open, disaggregated optical transponder.
Operators again urge faster development.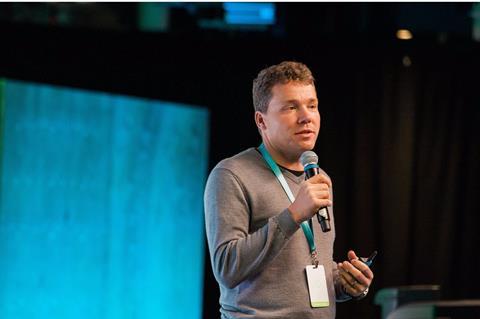 The Telecom Infra Project (TIP)'s Open Optical & Packet Transport (OOPT) project group, which Telefónica co-chairs with Facebook, took the next step toward creating open optical transport networks with the selection of six vendors to create a disaggregated optical transponder, called Phoenix.
Telefónica, together with Deutsche Telekom (DT), MTN, NTT, Telia, and Vodafone, set technical specifications for Phoenix earlier in 2020, and launched a request for information (RFI) based on those specs in April 2020 (Telefónicawatch, #142).
The OOPT group has now selected six hardware and software vendors for the Phoenix project, based on technical merit: Cisco Systems, Fujitsu, Infinera, IP Infusion, Wipro, and Wistron. These vendors will work on building Phoenix prototypes, with hardware and software drawn from different vendors, to be used in an Open Line System (OLS) architecture. Lab trials are planned for the third or fourth quarter of 2020, ahead of field trials in early-2021.
The project group stressed that the vendor selections are not commercial engagements, with the RFI process covering only technical aspects. Commercial terms between operators and vendors were not evaluated or even discussed.
Phoenix takes flight
The Phoenix project, which sits within the Disaggregated Optical Systems sub-group, started about a year ago with a few operators discussing the possibility of creating an open, disaggregated optical transponder. This followed the group's success with developing Cassini (a packet/optical transponder) and Galileo (a packet/optical hardware design).
Phoenix is described as an "open white-box L0/L1 transponder that operators can deploy on top/together with their existing line systems to increase the capacity of their optical networks". It is a modular, high-capacity (100G–400G) solution that can be deployed in metro transport networks, cellular backhaul, data centre interconnection, long-haul or international transport, and regional submarine networks. It employs standard application programming interfaces (API) to integrate with software-defined network (SDN) controllers, and is disaggregated in that hardware and software are supplied by different vendors.
New group with familiar faces takes Phoenix forward
Most of the vendors selected for the Phoenix project will be familiar to those who follow TIP's open transport network activities and participation.
Infinera and IP Infusion both developed Network Operating System solutions for OOPT's Disaggregated Cell Site Gateway (DCSG) sub-group.
Wistron built a Galileo coherent transport switch product, which is commercially available.
Fujitsu developed a coherent optical transceiver, currently in TIP community labs and field trials.
Cisco contributes to development of an open source, multi-vendor optical network planning tool in OOPT's Physical Simulation Environment sub-group.
Operators urge faster development
More than 20 suppliers responded to the Phoenix RFI.
Speaking during the OOPT's RFI results announcement, Dirk Breuer, Senior Project Manager at DT, summed up what the operators learned from the vendor responses:
While vendors are "really committed to develop Phoenix and are on the path towards fully disaggregated hardware and software solutions…we would like to challenge the vendors to develop these disaggregated solutions faster".
Getting into more technical details, partially disaggregated solutions with open APIs that are ready to be tested were revealed. Breuer noted that the "operators are currently working on a common view on a partially disaggregated network solution where we could then deploy Phoenix solutions".
RFI responses showed alignment towards OpenConfig data models and NETCONF as the interface for the OLS architecture, which is important for working within SDN controller environments.
More work is needed to support the open source Open Network Install Environment and the Transponder Abstraction Interface (TAI) API. The OOPT's TAI API is described as a "vendor-independent mechanism … [that] simplifies the integration work between a network operating system and the underlying optical hardware".
Telefónica takes OOPT solutions into the field
Telefónica has already deployed solutions developed by OOPT.
At the end of 2019, Telefónica Germany commercially deployed a TIP-compliant DCSG solution with hardware from Edgecore and software from Infinera.
Also in 2019, Telefónica Peru conducted a field trial of the Cassini packet/optical transponder, with hardware from Edgecore and software from IP Infusion (Telefónicawatch, #142). This was equipped with coherent optical modules from Lumentum and optical transceivers from Fujitsu. The tests were run on Telefónica Peru's live optical transport network.

Michelle Donegan is an experienced telecoms writer and has been contributing as a reporter and news analyst for TelcoTitans since July 2020.