Consortium featuring Telefónica|Vivo, América Móvil's Claro Brasil, and TIM Brasil concludes BRL 14.5bn deal for Brazilian operator's mobile assets.
Move will bring a "new infrastructural balance" to the market.
Initial interest was mooted in March 2020, with Oi having filed for bankruptcy in 2016.
Telefónica|Vivo to net 12.5 million mobile customers, 43MHz of spectrum and 2,700 mobile access sites.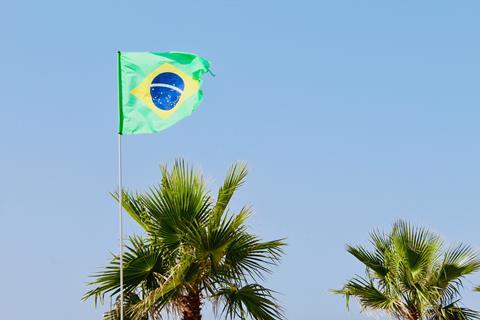 The long-awaited sale of Oi's mobile assets was finalised as a consortium featuring Telefónica|Vivo, América Móvil's Claro Brasil, and TIM Brasil completed a controversial buyout.
TIM said the BRL 14.5bn (£2.4bn/€2.9bn) acquisition will deliver "a new infrastructural balance" to the Brazilian market as four major operators become three. The move will ensure "a high level of competition, customer benefits and adequate investment for the development of infrastructure and the digitalisation of the country", the operator added.
As part of the deal, Telefónica|Vivo will net 12.5 million mobile customers, 43MHz of spectrum, and 2,700 mobile access sites. Claro and TIM have so far remained tight-lipped on details.
Bidding war
Telefónica|Vivo and TIM Brasil first opened discussions regarding Oi in March 2020, with Claro joining an official "binding offer" in July 2020. At the time, Oi ran the fourth‑largest mobile network in the country, with a 16.2% market share and 37 million accesses (Telefónicawatch, #141 and #145).
Matters were complicated when Highline do Brasil, a communications infrastructure management business owned by US investment fund Digital Colony (now named DigitalBridge Group), submitted a better offer and subsequently entered exclusive talks.
However, Highline's talks may have been hampered by the telco consortium's pre‑emptive announcement that they were raising their offer by approximately 1.5bn. Less than a week later, Telefónica|Vivo, Claro, and TIM Brasil entered their own open‑ended exclusivity period over a potential acquisition. In January 2021, Oi signed the paperwork confirming the sale (Telefónicawatch, #150).
Further hurdles
The agreement remained subject to approval from telecoms regulator Agência Nacional de Telecomunicações (Anatel) and competition authority Conselho Administrativo de Defesa Econômica (CADE). In an effort to smooth the process, the winning bidders agreed to distribute the assets proportionately on a regional basis, mitigating undue competition concerns.
CADE said in August 2021 — in something of an understatement — that it viewed the asset sale as "complex". It indicated concerns had been expressed by "interested third parties", including regional players such as Algar Telecom and MVNOs, about a concentration of power in the mobile services market, among other factors.Despite these efforts, 2021 delivered little but regulatory scrutiny for the trio, effectively derailing the original timetable for the proposed deal, which was initially hoped to close between October and December (Telefónicawatch, #156).
The regulator therefore deemed that further analysis was required to examine the likely impact the transaction would have on aspects such as competition.
When Oi initially sought insolvency protection in 2016, it was the biggest bankruptcy declaration seen across Latin America, and it only exited bankruptcy protection under a judicial process in 2018 (Telefónicawatch, #108).
Approval
The buyout was eventually approved by CADE in early-February 2021, days after Anatel authorised the sale.
CADE's message was that while its competitive analysis shows the buyout will result in a "high concentration of the market", its form of four–three consolidation would be less damaging than an uncontrolled collapse of Oi. It also suggested that most of the operator's mobile customers would have ended up being absorbed by the three major players in any case.