Netcracker solutions are expected to provide O2 UK with greater flexibility and responsiveness when introducing new service propositions.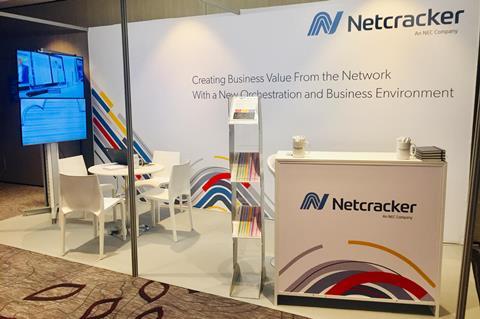 NEC Corporation's Netcracker Technology arm highlighted an agreement with Telefónica UK (O2 UK) that will see the vendor's end-to-end business and operations support systems (BSS/OSS) platform integrated into O2's customer-facing and back-office systems.
Extending the existing relationship with the NEC subsidiary, O2 UK will use Customer Management and Revenue Management solutions in its customer-facing environment, while Netcracker's Operations Management services will be incorporated into its IT and network operations.
Alongside the BSS/OSS suite, the vendor will provide a set of Agile- and DevOps-based services that will support development, configuration, and delivery of new systems. Netcracker added that it will use its Digital Blueprint methodology to optimise delivery of these solutions, which entails bringing together a library of best practice processes and measures with a 'sandbox' software platform, enabling the creation of customised applications for the operator.
Telefónica has an existing relationship with Netcracker in the UK after the two signed an agreement in early-2016 to extend O2 UK's use of Netcracker's Hosted Managed Service and Revenue Management solutions for carrier billing, which was subsequently expanded in September 2016 (Telefónicawatch, #103 and #110).
Netcracker also has relationships with Telefónica in Latin America, particularly Brazil (Telefónicawatch, #78, #96, #106, #121, and #127), and has been a strategic partner to O2 in Germany for more than twelve years, with Telefónica Deutschland most recently, in September 2018, choosing the NEC subsidiary's BSS platform to help support its digital transformation programme (Telefónicawatch, #129).
In addition, Netcracker signed a "multi-year, multi-million dollar" deal with the Group's global ICT-orientated arm Telefónica Business Solutions in March 2017 (Telefónicawatch, #115).
The Group has worked with Netcracker on various aspects of software-defined networking (SDN) since at least 2017, when Telefónica's labs were used to examine the potential of Transport SDN (Telefónicawatch, #123). The companies are also part of the European Union's 5G-TRANSFORMER project, alongside 16 other organisations. Telefónica is hosting one of the four designated testbeds for the project at the 5TONIC co-creation laboratory in Madrid (Telefónicawatch, #132-#133).