Long-running project in capital seen as having progressed to point where template can be expanded to other UK cities.
Move sets up contest between O2's site and tech enablers.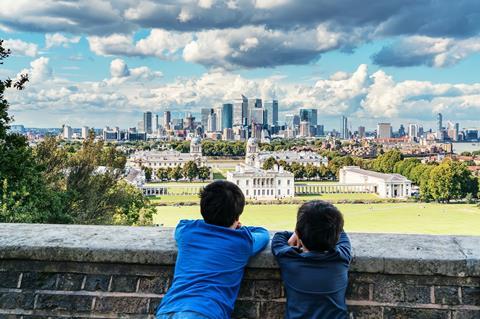 Telefónica UK (O2 UK) is set to expand its small-cell footprint beyond London and into new "key cities and key areas" in the UK, with the operating business indicating confidence in the network's customer experience benefits and small-cells' future role in supporting new, 5G services.
Pete Hollebon, London and South-East Small Cell and Microcell Lead at O2 UK, said that the London network of 1,100+ small-cells — billed as a 'pioneering' deployment within Europe — had "really developed and moved forwards".
It now stood at a "changing point", with the operator "looking at" building it out to other cities, Hollebon told a Cellnex Telecom-hosted webinar, entitled "Towards the City of the Future". "[In] London, we've delivered a lot in comparison maybe to other European cities but we want to carry on that deployment and roll out in London and into wider cities in the UK", he said.
The London network is set to expand too. "Whilst we've delivered a lot in London that's not by any means us saying that we've delivered enough in London or it's not that we will stop in London", said Hollebon.
Soft sell
Hollebon sought to stress that O2 UK will pursue a "collaborative approach" with local authorities in order to smooth the way to expansion in new cities. Network rollout "needs to be within the constraints of what the people want, what the people need, and what the local authorities need and want", he said.
" We need to be sympathetic to local authorities in terms of making sure that the aesthetics of those lighting columns, those structures, those assets what we would like to deploy is in keeping, is discreet. "

Hollebon.
Cellnex vs Cornerstone
Hollebon did not confirm the vendor(s) O2 UK will work with on the expansion. The London network uses small-cell kit from Nokia, which is O2 UK's current radio access network supplier in London (with Ericsson the main partner elsewhere — Telefónicawatch, #138). It has typically seen installation on lampposts, with the "majority" of sites offered up through an infrastructure relationship with Cellnex, he said.
O2 UK's small-cell deployment in the capital has been a multi-faceted project, ostensibly beginning in earnest during early-2017, when the operator secured a long-term wireless infrastructure expansion agreement with the City of London, focused on the Square Mile and working in conjunction with Cornerstone Telecommunications Infrastructure, its joint venture with Vodafone UK. In May 2017, it appeared to broaden out plans by announcing it was working with Cisco Systems, as integration partner, to deploy more than 1,000 small-cells across the city (Telefónicawatch, #115).
Arqiva, whose telecoms infrastructure assets now form part of Cellnex, agreed a deal in 2018 to support O2 UK's deployment of an initial 300 small-cells in multiple London boroughs, so Hollebon's comments suggest this relationship has expanded (Telefónicawatch, #127 and #134). Cambridge Communications Systems, meanwhile, has been flagged as a backhaul infrastructure partner for small cell mesh-based networks (Telefónicawatch, #126).
It may also be worth noting that Virgin Media has been involved in O2's London small-cell connectivity plans through the provision of fibre links, and may be well-placed to support a wider UK expansion as the merger between the cableco and the Telefónica unit nears. Karl Liriano, one of the architects of O2's initial small-cell strategy (Telefónicawatch, #117), is also now leading integration planning for the prospective JV.
4G capacity the focus for now
Hollebon confirmed O2 UK's small-cell rollout remained focused on providing additional 4G capacity in busy areas, rather than enabling 5G-based services that require densification. "The small-cell, to us, is a capacity solution. The purpose of the small-cell is to offload the traffic from the surrounding macro-cell, which then yields greater customer benefits and customer experience", he said.
He described 4G small-cells as the "baseline for our network", while 5G small-cells will "come in time". "We're driving delivery of new 5G sites day-in-day-out into our network, and small-cells will be part of that in in the future", he said.

Richard Agnew is Group Editor at TelcoTitans.