O2 UK, Cisco, and partners recommended a UK cyber test facility for connected and autonomous vehicles, complete with allocated spectrum and a core and fibre backbone.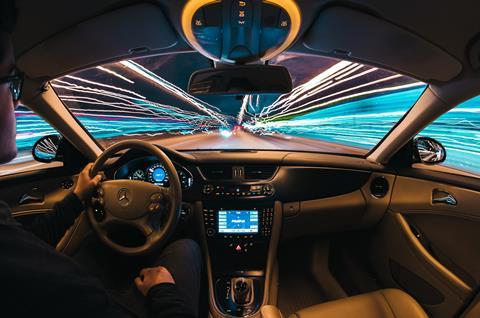 Telefónica UK partnered with Cisco Systems and others to develop what it described as a "cybersecurity blueprint" for connected and autonomous mobility (CAM) testing. The Baselining, Automation and Response for CAV Testbed Cybersecurity (BeARCAT) project was funded by the UK government's innovation agency Innovate UK, the government's CAM innovation accelerator Zenzic, and The Centre for CAV. Also involved were the Warwick Manufacturing Group (WMG) and the University of Warwick.
BeARCAT findings include a recommendation to establish a Cyber Test Facility in the UK, enabling regular testing and development within a secure infrastructure. This would require "extensive" physical infrastructure with its own dedicated "backbone core and fibre network". Importantly, the recommendation includes a call for "spectrum allocation" by communications regulator Ofcom, describing this as a "critical component".
"If connected and autonomous vehicles are going to become a permanent fixture in our day-to-day lives, it will be critical that governments and the public feel reassured that this technology is secure from cyber-attacks."

Brendan O'Reilly, Chief Technology Officer at O2 UK.
The BeARCAT project received grants worth £205,000, with O2 UK receiving £46,000 of the pot. The primary goal was the "examination and identification of procedures and specifications to test cyber-physical and software architectures" related to CAVs. O2 UK provided network connectivity and "operational expertise", paired with lead partner Cisco's "capabilities in secure networks". Described as a feasibility study, BeARCAT's final output included a business model for cybersecurity provision for CAV testing, enabling further trials at CAV testbeds.
Driving CAV testing
O2 UK has made other investments in CAV testing over recent years. In 2017, it joined Oxford-based artificial intelligence specialist Oxbotica in DRIVEN, an Innovate UK-funded consortium looking to deploy a fleet of fully autonomous vehicles in urban areas and on motorways (Telefónicawatch, #116).
It provided connectively for a smart-ambulance trial at Millbrook Proving Ground in September 2019, as part of a partnership with Samsung, video software provider Visionable, and Array, which provided asset-tracking and compliance-check elements (Telefónicawatch, #138).
Zenzic targets CAM cyber strength
BeARCAT is one of seven feasibility studies supported by Innovate UK and Zenzic as part of the latter's Cyber Resilience in CAM report. With £1.2m in total funding, the studies worked towards three objectives:
Find ways to measure and maintain cyber-physical resilience and identify vulnerabilities.
Provide test facility input specifications.
Explore commercial opportunities.
Cyber Resilience in CAM feasibility studies, 2020
Project
Partners
Funding received
Sources: Innovate UK; Zenzic.

BeARCAT

Cisco; Millbrook Proving Ground; O2 UK; University of Warwick

£205,503

CAVShield

Honda R&D; IBM; NEXOR; Toshiba; University of Bristol

£281,989

DT-4-CT

Chilton Computing; Huduma; Oxfordshire County Council; Science and Technology Facilities Council

£111,118

Meili

Crypta Labs; Idiada Automotive Technology; Teskalabs

£56,016

ResiCAV

BT; CFMS Services; Horiba Mira; Oxfordshire County Council; TechWorksHub; Thales; University of Warwick

£355,418

PNT Cyber Resilience

Spirent Communications; University of Warwick

£244,886

V2X Vulnerability Mapping

F-Secure Consulting

£25,162
The University of Warwick has previous in assessing cybersecurity credentials of future tech. In mid-2019, it partnered with Cisco and O2 UK competitor BT on the i-TRACE project. It aims to demonstrate the cybersecurity challenges of Internet of Things-connected devices by the time it is completed in 2021, supported by a £696,000 Innovate UK grant.