Operator chooses to rely on European partner for 'security-relevant' 5G core.
Huawei and Nokia expected to have equal share of RAN.
Government appears close to finalising security guidelines for 5G.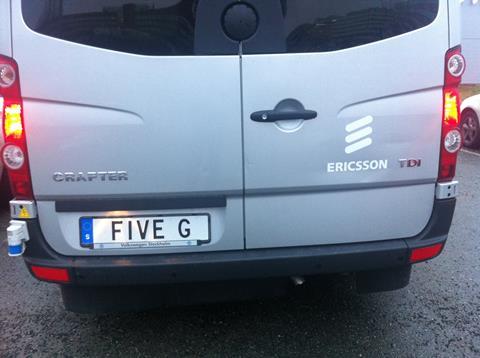 Telefónica Deutschland (O2 Germany) has revealed that it will use equipment from Ericsson to build its 5G core network, completing a triumvirate of vendors that will be primarily responsible for building its next-generation mobile platform.
The Germany operator has already selected Huawei Technologies and Nokia to build the 5G radio access network (RAN), but says it is "relying on a European provider" in the form of Ericsson for the more "security-relevant" 5G core (Telefónicawatch, #140).
The choice of Huawei as one of the RAN vendors was already a politically sensitive decision, given US-led security concerns about the Chinese supplier.
Telefónica had previously used Huawei for its core 4G networks in Germany and Spain, and a role for the Chinese vendor is envisaged in Telefónica España's 5G core network.
However, senior management has previously indicated that the influence of Huawei will wane as a multi-vendor environment is prioritised, with Chief Technology and Information Officer (CTIO) Enrique Blanco anticipating the end of any significant reliance on Huawei by 2024 (Telefónicawatch, #139).
RAN hedging
O2 Germany tactics with regard to its choice of 5G vendors appear broadly aligned with Group strategy, including the focus on multiple partners. The operator is still waiting for the German government to finalise a strategy paper that is expected to help shape government policy on 5G.
Markus Haas, Chief Executive of O2 Germany, indicated in early-May 2020 that the government still needs to provide final confirmation "on the security test that all these companies have to pass". So far, it seems likely that Germany will not impose an outright ban on China-based vendors for 5G, despite pressure from the USA, but will tighten criteria for their selection.
Deutsche Telekom CEO Timotheus Höttges indicated earlier in May 2020 that a decision by Berlin on 5G supply chain issues was imminent. The process is said to have been delayed because of COVID-19. For its part, DT is working towards a "Chinese-free" core network and a "very balanced, multi-vendor strategy" in the RAN, according to Höttges.
Speaking during O2 Germany's latest earnings call, for the quarter to 31 March 2020, Haas said he expects the operator's RAN will be split 50:50 between Huawei and Nokia, although it is clear that this will be subject to compliance with the security criteria set by the German government.
An O2 Germany spokesperson said the operator's strategy with regard to its vendor selection creates "planning security" by taking into account the ongoing political process of defining the security guidelines without delaying the start of the 5G rollout.
The spokesperson confirmed O2 Germany's previously announced plan to launch 5G in Berlin, Cologne, Frankfurt, Hamburg, and Munich in 2020, expanding to 30 cities by 2022.
Campus, cloud, and edge
"At the same time, we will be able to expand 5G nationwide on a project- and application-related basis — for example, within the framework of industrial cooperation," the spokesperson said. For example, O2 Germany and Mercedes-Benz Cars have built a 5G campus network for automobile production in Sindelfingen, and the operator has also built a 5G campus network at its BASECAMP site in Berlin.
Mallik Rao, CTIO at O2 Germany, pointed to the provision of network slicing and edge computing to enable different applications on the "cloud-compatible 5G core network".
"Gigabit data rates, real-time communication and massive IoT — these visions are now becoming reality. We have a clear plan for the further development of our network infrastructure towards a standalone 5G network that can handle the massive data streams of the future and open up new digital business models for all our customers", Rao said.