Development of German market sees Telefónica bringing its big data business more closely under Telefónica Deutschland control to accelerate commercialisation.
Rumblings of internal disquiet surround the decision, and key NEXT projects may be sidelined to bring O2 Germany in line with Group strategy.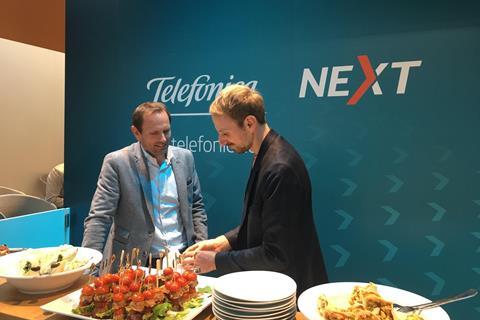 Telefónica Deutschland (O2 Germany) confirmed that the Telefónica NEXT unit is to be effectively closed down and its activities re-integrated with the parent business in Germany.
In a move that is reminiscent of Telefónica Group's decision in 2014 to abandon the independent Telefónica Digital unit and bring control of the business back to Madrid (Telefónicawatch, #85), it seems that Telefónica Deutschland is now to resume control of NEXT business activities – at least the more successful parts.
"Now is the right time to move successful concepts closer to Telefónica Deutschland's core business. This means that individual platforms and models are transferred to the [parent company] and developed there in a focused manner."

– Telefónica Deutschland statement.
In justifying the decision, a Telefónica spokesman said data-driven digital business areas had developed "enormously" in recent years, and were significantly more relevant across all aspects of the operating business. He went on to underline the importance of bringing the data business closer to core operations noting that "a direct link between data-driven innovation fields and the operating core business has a positive effect on the success of these activities".
Further supporting the move, the spokesman also said benefits would be felt by such business areas as the Digital & Data Competence Centre (DDC), which focuses on artificial intelligence (AI) and data analysis and incorporates local start-up accelerator Wayra Germany. The benefits relating to the development of IoT solutions for enterprises and customers was also cited.
It is not clear how many of the approximate 100 employees at Telefónica NEXT will be redeployed within the larger entity in Germany. The spokesman said a "significant part" of the NEXT workforce would be kept on, although he admitted that some employees will be leaving the Group altogether.
Handelsblatt suggests internal unrest
Newspaper Handelsblatt was the first to report on the demise of Telefónica NEXT, and has provided some different perspectives on what Telefónica is claiming to be a mere change of strategy. An employee who wished to remain anonymous was quoted as saying that the closure of NEXT was a "dangerous step" since hopes had been high for the unit.
There are also fears that further job cuts at the German telco may be on the cards. Workers' union Vereinte Dienstleistungsgewerkschaft (ver.di) has already been spooked by the German operator's plan, said to have been announced in May 2019, to close its locations in Cologne, Frankfurt am Main, and Hanover, affecting up to 250 jobs.
Telefónica NEXT was established with much fanfare as a semi-independent unit in 2016, and combined the operator's activities in the fields of data analytics and the Internet of Things (IoT). It was tasked with developing and launching digital products and services built on big data foundations (Telefónicawatch, #111).
The unit subsequently extended its remit, such as making its internal Data Anonymisation Platform (DAP) available to other companies in other industries (Telefónicawatch, #131). It also collaborated with Synergic Partners, now integrated into Telefónica's big data unit LUCA, and Microsoft to develop and promote solutions using advanced analytics and artificial intelligence (Telefónicawatch, #118); developed an IoT platform, branded Geeny, with the aim of offering IoT solutions to end-users (Telefónicawatch, #111, #118, and #119); and acquired Berlin-based start-up MiNODES GmbH in order to strengthen its offering in the area of in-store retail data analytics (Telefónicawatch, #116).
Markus Heimann, formerly Director of Business and Market Intelligence at Telefónica Deutschland, was appointed Director of DDC and Wayra Germany in late-2018 (Telefónicawatch, #132). In a blog dated May 2019, it was indicated that Heimann's team was building a Centre of Excellence for AI, led by Thorsten Kühlmeyer, Head of Business Analytics & AI at Telefónica Deutschland (Telefónicawatch, #120). More than 80 members of staff were said to be developing AI-based solutions for O2 Germany customers.
Uncertain future for Geeny?
Handelsblatt also reported that Telefónica had attempted to sell the Geeny IoT platform to an investor, but without success.
According to the German broadsheet, it has been speculated that Telefónica's management in Madrid put pressure on the German subsidiary to close NEXT because the Group has developed its own IoT platform, limiting interest in a Germany-only solution. Handelsblatt did not go into specifics, but it is certainly the case that the Group has been promoting managed connectivity platform Kite as a foundational component of the telco's IoT portfolio (Telefónicawatch, #132, #134, #135, and #136).
The spokesman for Telefónica Deutschland said the IoT platform is one of the products that will be transferred from NEXT to the larger German entity.