German operator is working with Ericsson on a 5G network installation at Mercedes Benz' "factory of the future".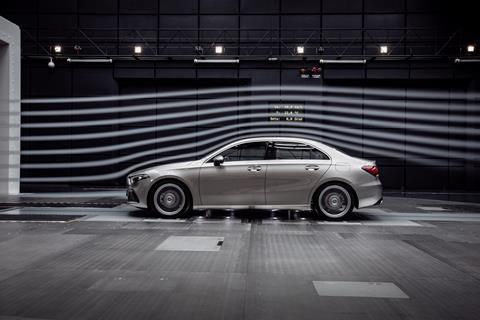 Markus Haas, Chief Executive of Telefónica Deutschland, took to social media to trumpet the opening from September of a long gestated 5G campus network for Mercedes Benz Cars.
Writing on LinkedIn, Haas described the automaker's Factory 56 in Sindelfingen as one of the most up to date car production sites in the world — "an all-round digital, flexible, and green factory". Mercedes Benz Cars is due to take over the operation of the 5G network once the installation has been completed.
O2 has been working with network partner Ericsson on the installation of a private 5G network at Factory 56 since at least June last year. The partners have previously trumpeted the deployment as the "first 5G network for automobile production" in the world, and said it would function as a template for other facilities (Telefónicawatch, #136).
The network comprises several 5G small-cells and a central 5G hub, and is designed to augment production processes.
Campus focus
O2 has been jostling with rivals Telekom Deutschland and Vodafone Germany for airtime around private networks. In late-2019, the operating business flagged the opening of a 5G campus network in Berlin in collaboration with network partner Nokia, which is providing the small-cell-based indoor network for the project (Telefónicawatch, #139). The network is being used to upgrade the operator's existing BASECAMP venue into a "5G Innovationsraum" (innovation space), and to serve as a demonstration of O2's expertise in building and operating campus networks.
Indeed, the market for campus networks is expected to come to the fore as 5G evolves, and looks set to be a strong focus for O2 once it launches commercial 5G services later in 2020.
The efforts of the German operator also align with the strong interest at Telefónica Group level in the provision of hybrid campus networks that combine public and private LTE and/or 5G networks, in order to support industrial environments (Telefónicawatch, #124, #128, #134, and #138).
Other recent examples of Group activity in the field of private mobile networks can be found in Latin America. Telefônica|Vivo recently teamed up with Nokia to deploy a private LTE network at a mining project for Brazilian mining group Vale. Vivo has also partnered with Brazilian bioenergy producer UISA on the deployment of a private LTE network and IoT technology at a 90,000 hectare farm in Brazil. Meanwhile, Telefónica Peru is partnering with Nokia to deploy a private LTE network for copper miner Minera Las Bambas.
Mercedes-Benz Cars laid the foundation stone for the assembly hall of Factory 56 in February 2018, describing the plant as the "most modern car production in the world". Factory 56 has a total surface area of 220,000 sqm and is located in Sindelfingen, around 20km from the Daimler headquarters in Stuttgart. The aim is to promote more sustainable and digital methods of producing cars, with production of the new Mercedes S class scheduled to start in September 2020. The automaker's digital production system, Mercedes-Benz Cars Operations 360 (MO360), is expected to be fully deployed for the first time in Sindelfingen. The system is said to use Internet of Things technology and artificial intelligence to provide real-time views of vehicle production, and has so far only been partially deployed at more than 30 Mercedes' plants around the world. According to Mercedes-Benz, the MO360 is based on reusable application programming interfaces, scalable cloud solutions, and free and open source software. The carmaker said Factory 56 "is the blueprint for all future vehicle assembly halls of Mercedes-Benz around the world", including existing plants and new locations.

Anne Morris is a freelance journalist, editor and translator. She has been working as a reporter and news analyst for TelcoTitans since 2016.