O2 Extras proffers bundled subscriptions to streaming services, including Amazon's Prime Video and Audible.
Component of efforts to improve customer retention, amid growing competition from rival loyalty programmes.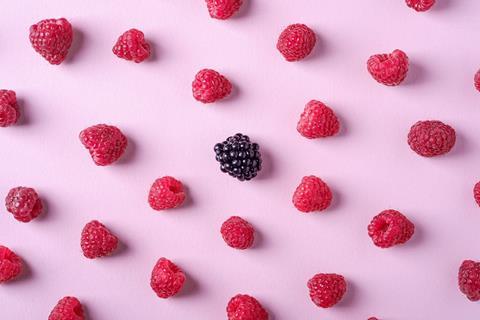 Telefónica UK (O2 UK) launched O2 Extras, a new perk for that offers O2 contract customers no-cost access to a choice of several digital services and platforms for up to six months.
The scheme includes promotional offers on international calling add‑ons, which appear geared towards encouraging customers to sign for longer-term contracts.
While O2 UK has long relied on its effective O2 Priority programme, the new promotion reflects heightened commercial activity in the market from rivals that have already embraced bundled over‑the‑top (OTT) subscriptions as a way to bolster customer loyalty.
Amazon appears to be O2's principal partner in the initial launch of O2 Extras, with subscriptions to the online retail giant's video, music, and audiobook streaming services (Prime Video, Amazon Music¸ and Audible) the three highest-profile offerings.
Subscribers can also choose UK and international digital newsstand service Cafeyn, or virtual reality‑based music app MelodyVR.
Pay‑monthly customers with data bundles between 5GB and 29GB will have the option of three months' free access (before being transferred to a monthly charge, unless cancelled), while users on 30GB+ plans will be given six‑months. For SIM‑only customers, the two tiers are 12GB–49GB for three months' access, and 50GB‑plus for six months, while the tiers for tablet data contracts are 10GB–49GB and 50GB+.
O2 also flagged a promotion on its International Bolt On, which provides comparatively low‑cost calls and text messages to international fixed and mobile lines. Typically costing £3 per-month, customers contracting for 5GB–29GB of monthly data will be offered a £2 monthly reduction over the duration of their contract, while customers on 30GB or more bundles will be able to utilise the option for no additional cost. O2 claimed this offer could save customers up to £108, which represents the potential saving for higher-spending customers over the course of a three‑year contract.
O2 created options for customers to sign for device payment plans of between three and 36 months with the introduction of its O2 Custom Plans (Telefónicawatch, #129), although regulator Ofcom has expressed disquiet regarding the customer lock‑in associated with the longer duration, and may restrict their availability in the coming months.
The O2 Extras programme is managed through the MyO2 platform, alongside O2 Priority. Nina Bibby, Chief Marketing Officer at the operating business, noted that O2 will be adding more offers to the programme in coming months, saying that, while O2 Priority focuses on customers' social lives, O2 Extras will help users "make the most of their downtime".
It was not immediately clear to Telefónicawatch whether data used in accessing O2 Extras services counts towards monthly caps, although there was no indication that it is a zero‑rated service.
Over-the-top trumping out-and-about
While Bibby indicated that O2 has no intention of stepping away from its O2 Priority programme, O2 Extras can be seen as following market trends in offering bundled content with mobile contracts, to push customers up the value chain.
Although O2 is now promoting three‑ and six‑month promotions with O2 Extras, its peers continue to appear more advanced in integrating content with mobile contracts.
Approaching a year ago, BT Group‑owned rival EE first offered customers a free six‑month membership of Prime Video among its OTT add‑ons, and continues to drive promotions on subscriptions for services including Apple Music, BT Sport, and the Amazon video service. It also offers Swappable Benefits promising zero‑rated data for streaming as part of a bundle, or for a monthly fee.
Vodafone UK, meanwhile, is offering Entertainment plans that bundle in a subscription and zero‑rated access to a selection of OTT services, including Prime Video, Sky's Sky Sports and Now TV, and Spotify, for a £6‑per‑month uplift on a 24‑month 20GB tariff.
Three UK, maintaining its positioning focused on low‑cost data, does not bundle subscriptions, but offers unlimited streaming for major services as part of all data tariffs that have a 12GB or higher data allowance.
O2 is also facing a challenge in the rewards‑based loyalty sphere with Vodafone's VeryMe scheme, launched at the end of 2018 and said to have signed 2.5 million customers in its first year. EE, however, largely steers clear of comparable consumer perks, while Three UK is wrestling with the challenge of building a successful loyalty initiative — its WunTu discounts promotion shuttered on 15 December 2019, with vague commitments to a re‑vamped scheme promised for early‑2020.