Nokia and Hispasat are providing the technology to support 5G and satellite connectivity for CAVs.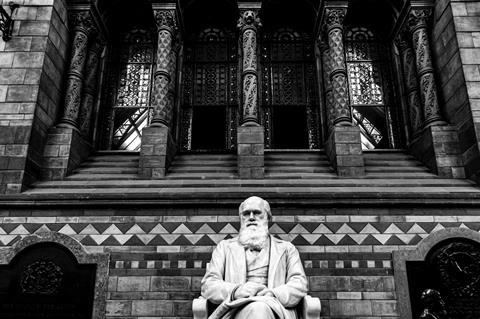 Telefónica UK (O2 UK) flagged the launch of a commercial laboratory that will use 5G and satellite communications to test connected and automated vehicles (CAV).
The laboratory, named the Darwin SatCom Lab, forms the next phase of Project Darwin, a four‑year trial programme supported by O2 UK, Telefónica Group, and the European Space Agency (ESA), and located at the Harwell Campus, a science and innovation hub in Oxfordshire (Telefónicawatch, #136 and #138).
The aim of the Darwin SatCom Lab is to enable enterprises to trial connectivity solutions for CAVs. O2 UK has converted two Renault Twizy electric cars into CAVs and fitted them with LiDAR (light detection and ranging) sensors to allow them to be controlled from the laboratory and driven around the Harwell Campus.
The 5G equipment is provided by Nokia and the geosynchronous communications satellites (GEO) by Spanish satellite operator (and former Group investment) Hispasat. The O2 UK 5G Innovation team will remotely track the status of the CAVs, including their position, movement, and speed. A 'digital twin' will also be broadcast to screens in O2 UK's laboratory at the University of Glasgow and at the operator's headquarters in Slough.
O2 said one proof of concept already being tested is using the LiDAR sensors to track the vehicles' carbon emissions.
Derek McManus, Chief Operating Officer at O2 UK, said combining 5G technology and satellite communications will "essentially extend 5G networks to even the most remote areas, ensuring reliable access across the whole of the UK".
O2 UK has engaged in other CAV projects over recent years, including DRIVEN, in partnership with artificial intelligence specialist Oxbotica and with funding from Innovate UK; a smart‑ambulance trial at Millbank Proving Ground, together with Array, Samsung, and Visionable; and the AutoAir project, also at Millbank (Telefónicawatch, #116, #125, #135–#136, and #138). It also partnered with Cisco Systems and others to develop a "cybersecurity blueprint" for connected and autonomous mobility testing (Telefónicawatch, #144).
Darwin's evolution
Project Darwin was unveiled in June 2019 and, as well as being backed by Telefónica and ESA, is supported by Oxford and Glasgow Universities, the UK Space Agency, Darwin Innovation Group, and various startups specialising in self‑driving mobility solutions. In addition to the Harwell Campus, Darwin has locations at O2's London and Slough offices and in Glasgow. O2 UK and ESA opened the Darwin laboratory at the University of Glasgow in March 2020.
In July 2020, O2 UK flagged the involvement of Darwin laboratory in trials of a COVID‑19 'clinic‑on‑wheels' for remote tracking and testing of care home workers and residents in Glasgow. The project is co‑funded by the Darwin Innovation Group and University of Glasgow's Engineering and Physical Sciences Research Council Impact Acceleration Account.
UK government‑backed projects
Project
Focus
Telco participation
Key partners (Lead)
Funding*

DCMS‑backed 5G testbeds and trials

The DCMS pledged £200m in 2018 to established 5G testbeds across the UK, and develop use‑cases via ensuing funding calls.

Notes: * Figure listed is that received from the DCMS, but projects may have received additional funding from partners, local government, and the private sector.
Sources: TelcoTitans; UK Government.

Worcestershire 5G Consortium

March 2018–March 2020

Creation of a 5G testbed in the West Midlands.

BT

O2 UK

5GIC

AWTG

QinetiQ

Worcester Bosch

Worcestershire Local Enterprise Partnership

Yamazaki Mazak

£7.2m

5G-ENCODE

February 2020–March 2022

Backing will supplement the £9m‑funded project at Bristol's National Composites Centre.

O2 UK

Baker Hughes

Mativision

Siemens

Solvay

Toshiba

Plataine

University of Bristol

West of England Combined Authority

Zeetta Networks

£3.8m

5G Festival (5GF)

August 2020–March 2022

Live music streamed to homes using 5G facilities.

O2 UK

Digital Catapult

Matvision

Wired Sussex

£2.2m

Capacity Manager

September 2020–November 2021

5G‑enabled real‑time traffic management at the West Midlands 5G testbed.

O2 UK

Blacc

Elgin

Immense

University of Warwick

Up to £500k.

5G Testbed Accelerator Programme

May 2020–

20‑week startup programme granting access to 5G testbeds in Brighton and London. Current cohort: Extend Robotics; Immersive Computing Labs; Pixsellar; YouGo.World.

Coast to Capital

Digital Catapult

University of Brighton

Wired Sussex.
UK proving itself a 5G research hotbed
Telefónica UK's contribution of 5G technology to Darwin Project research is only one example of a vibrant R&D environment in the UK, examining use‑cases and business models for the next‑generation technology.
The operator and its peers are involved in multiple public‑private partnerships across the UK's nations and regions, including several major European Union‑backed efforts that have established a presence in the country. Highlights of projects featuring Telefónica involvement are set out below, while an in‑depth review of the UK's 5G research activity can be found at TelcoTitans.com.
European projects with a UK presence
Project
Focus and footprint
Telco participation
UK and key participants
Funding**

Selected Phase 2 and Phase 3 projects with a UK footing *

5G Infrastructure Public Private Partnership (5G PPP) is a joint initiative between the European Commission and European industry.
It is in its third wave of projects after a launch in June 2018.
Telefónica present via its R&D entity Telefónica I&D.

Notes: * This charts 5G PPP Phase 2 and Phase 3 projects with a footing in the UK, though there are others operating without a UK‑based participant.
** Figure listed is that received from the EC. Most are funded solely by the EC.
Sources: European Commission; projects.
5G‑TransformerJune 2017–November 2019

Software‑defined and network function virtualisation leveraged for a mobile transport and computing platform.

Italy and Spain, with UK and others in support.

(Telefónicawatch, #118.)

Orange

Telefónica

Ericsson

InterDigital

NEC

Nokia

€8m

Metro‑HaulJune 2017–September 2019

Energy‑efficient, cost‑effective, agile metro networks scalable for 5G access and future network needs.

UK, with Italy, Spain, others in support.

(Telefónicawatch, #138.)

BT

Telecom Italia

Telefónica

ADVA

Ericsson

Lexden Technologies

Old Dog Consulting

OpenLightComm

University of Bristol

Zeetta Networks

€7.8m

5G‑CLARITYNovember 2019–July 2022

Developing a 5G architecture for private networks.

Spain and UK.

Telefónica I&D

Accelleran

Gigasys Solutions

Interdigital

Ericsson

pureLiFi

University of Edinburgh

University of Bristol

€5.7m

5GenesisJuly 2018–December 2021

Aims to validate 5G KPIs in various use‑cases through controlled set‑ups and large‑scale events via the provision of an end‑to‑end 5G facility.

Cyprus, Germany, Greece, Spain, and UK.

(Telefónicawatch, #133.)

Cosmote

Telefónica I&D

Ericsson

Fon Technology

Intel Deutschland

Maran UK

University of Surrey

€15.8m

5G-VINNIJuly 2018–June 2021

A network of 5G‑testing facilities.

BT's Adastral Park is one of six Main Facilities where 5G trials are taking place for remote and "agile" media production.

(BTwatch, #315; Telefónicawatch, #128.)

BT/EE

Telefónica I&D

Telenor

Cisco

Ericsson

Huawei

Lime Microsystems

National Express

Nokia

Samsung Electronics

Vortex IoT

€20m

Full5GSeptember 2019–September 2021

To assess the achievement of 5G PPP in its ability to promote 5G uptake across several verticals in the EU.

France, Germany, Ireland, Italy, Norway, and UK.

Cosmote

Telefónica I&D

Atos Spain

Ericsson

Fon Technology

Intel Deutschland

Maran UK

University of Surrey

€2m