Operator still concerned over Three's power coming into 3.4GHz–3.8GHz assignment negotiations.
Talks' outcome said to have implications for 5G enabler choices.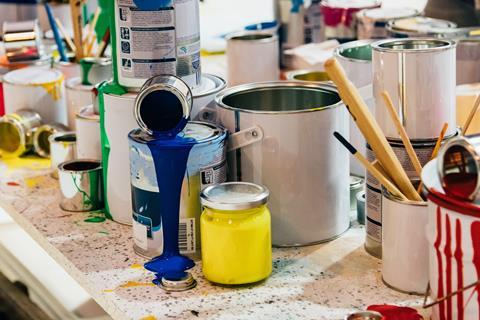 Efforts by Telefónica UK (O2 UK) to ensure contiguous spectrum holdings in the wider 3.4GHz–3.8GHz band through regulatory intervention were thwarted by the UK regulator.
Ofcom published the final rules for the auction of 5G‑enabling spectrum in the 700MHz and 3.6GHz–3.8GHz bands, and confirmed that mobile network operators (MNO) will be able to trade tranches of spectrum in the latter range to defragment their holdings. Such a manoeuvre is designed to give operators a better chance of securing a contiguous block of spectrum.
However, Ofcom made it clear it has no intention of intervening to "guarantee spectrum contiguity for all operators. Contiguous spectrum, whilst desirable, is not strictly necessary for the future provision of service".
Three's air superiority
O2 UK and rival Vodafone UK continue to warn that this approach will harm competition. O2 UK told The Telegraph that the "failure to include adequate measures to provide for spectrum defragmentation… puts at risk the UK's competitive position as a leading digital economy". The report also said O2 UK and Vodafone fear an inconsistency of spectrum holdings could limit their choice of vendors as Huawei Technologies' equipment is considered to be best for linking up fragmented slots.
Just before Ofcom published the final rules, Mark Evans, Chief Executive of O2 UK, had again urged the regulator to ensure that "all four mobile operators have the opportunity as part of the auction process to acquire 80MHz–100MHz blocks of contiguous spectrum. That will give all operators the necessary confidence to invest and to build digital leadership for the UK".
O2 UK has previously claimed that Ofcom's policies have placed smaller rival Three UK in a "kingmaker" position — where it can attempt to extract windfall gains from rivals in exchange for shifting spectrum, or charge anti‑competitive rents as rivals fight to acquire larger contiguous blocks (Telefónicawatch, #136 and #137). Three holds two contiguous blocks of 40MHz and 80MHz in the 3.4GHz–3.6GHz band, gained via earlier M&A, and has a network-sharing partnership with EE that faces off with O2 UK and Vodafone's Cornerstone Telecommunications Infrastructure joint venture.
O2 UK's favoured solution has been the full reassignment of the entire 3.4GHz–3.8GHz range, to ensure that all operators are able to acquire contiguous blocks. However, Ofcom is reluctant to implement this measure, as it would require the regulator to either revoke or amend the existing 3.4GHz–3.6GHz licences.
5G auction rules: a brief overview
Ofcom will award national licences for 80MHz of spectrum in the 700MHz band and 120MHz in the 3.6GHz–3.8GHz range.
The precise timetable has yet to be disclosed.
No coverage obligations are to be attached to the licences because operators have agreed to coverage commitments in the Shared Rural Network programme (see separate report).
A cap of 416MHz (37%) is to be imposed on the total amount of spectrum that any single MNO may hold. Ofcom pointed out that O2 UK still has the smallest share of total usable spectrum at 15%, compared with 26% for EE, 20% for Vodafone, and 21% for Three, with 18% still to be allocated. The regulator said spectrum shares "have the potential to change considerably as a result of this auction".
The auction will include a principal stage in which bidding for 'frequency‑generic' lots will determine the amount of spectrum won by each bidder in each band; and an assignment stage to determine the precise frequencies of lots won in the principal stage.
The assignment stage will contain measures to help defragmentation of holdings in the 3.4GHz–3.8GHz range, including a period for negotiation in which winners of lots in the 3.6GHz–3.8GHz band will be afforded the opportunity to agree the precise position of their lots. O2 UK has supported the inclusion of partial (as opposed to only unanimous) agreements in the last week of negotiations, to increase the chances of it securing consistent holdings.