BT's pricing of access to networks under SRN a blow to tight deadline.
O2's Evans urges MNOs and government to cooperate on rural network developments post‑Brexit.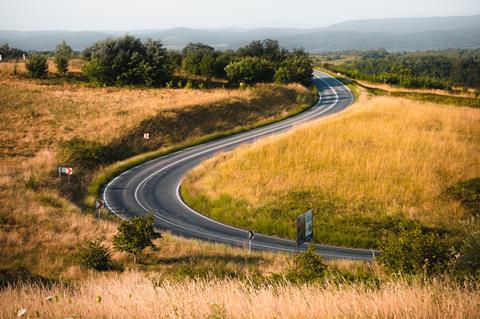 Hopes for a harmonious alliance on the creation of a Shared Rural Network (SRN) arrangement between the UK's operators were given a reality check after Marc Allera, Chief Executive of BT Consumer, notified his operator peers of the price of accessing EE's existing mobile infrastructure.
The proposed SRN aims to deliver improved 4G coverage across rural UK, eliminating 'not‑spots' through the country's four mobile network operators (MNO) making legally-binding commitments to share access to infrastructure in remote areas. Under current proposals, it is expected that by 2025 the percentage of the UK landmass that would benefit from 4G coverage from all UK operators would increase from current levels of 67% to 95%.
EE's proposal reportedly significantly bumps up the price of rivals, including Telefónica UK (O2 UK), accessing EE network infrastructure when compared to the day‑to‑day costs involved. Allera is arguing that rivals stand to benefit from the investments that BT/EE has made in rural areas over the past several years, and that this investment should be recognised in the price charged.
The BT executive did stress that his business in turn would have to pay rates that reflected other operators' investments in areas where it is leveraging their infrastructure. However, he has previously pointed out that EE's investment in remote coverage, significantly incentivised and financed by its obligations under the ESN contract to provide universal connectivity for the UK's emergency services (BTwatch, passim), means its reliance on SRN arrangements will be substantially below that of rivals.
Evans looks beyond SRN
While talks between operators are said to be ongoing, Mark Evans, Telefónica UK CEO, appears frustrated with EE's opening offer, warning that it "may undermine the viability of the project", according to a BBC report.
In an earlier O2 blog post, Evans had described the SRN as the first of two "digital policy levers" that should be pulled to boost the UK's post‑Brexit economy. Though not offering a direct response to BT's SRN price caveat, in his article, Evans urged "all parties to build on the collaborative progress that has been made in developing the SRN".
A deadline for an agreement on SRN has been touted for 11 March 2020, before the UK government announces its budget and gives Prime Minister Boris Johnson opportunity to claim mission accomplished on a commitment to address rural coverage within the first 100 days of his administration after the December 2019 general election.
Evans also commented on a second "lever" — Ofcom's 5G spectrum auction. In relation to this, the O2 CEO called for access to "contiguous, unbroken blocks" of 5G‑capable spectrum to be made available to all UK operators. This is set to be made possible in a revised auction process set out by the regulator in 2019 as part of the deal between the operators and the government that had seen the prospect of a legally-enforceable SRN agreed upon (Telefónicawatch, #138). Should the new auction format be approved, an assignment stage will be added to the process, enabling operators to negotiate among themselves to minimise the risk of fragmented spectrum holdings.