Previously-flagged 5G testing for new utility sector solutions underway, building on Ericsson technology.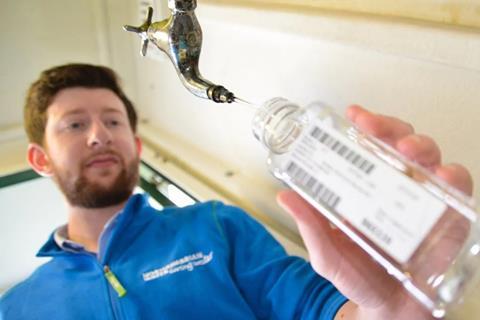 Telefónica UK (O2 UK) and vendor Ericsson promoted work underway with utility business Northumbrian Water entailing a series of 5G trials at the Washington Water Treatment Plant in Tyne and Wear, UK. The pilots are exploring ways to improve efficiency, productivity, and safety, based on emerging 5G capabilities.
Northumbrian Water is a longstanding O2 UK customer, and the trials form part of the operator's shift to positioning 5G at the centre of its enterprise strategy, and consolidating its business‑to-business units to leverage innovation efforts (Telefónicawatch, #136).
As part of the trials, which were initially flagged at the October 2019 network launch (Telefónicawatch, #138), Ericsson will provide additional 5G infrastructure including a private network for the utility based on the Ericsson Radio Dot System.
"When we launched our new network in October [2019], we discussed rolling out 5G to a range of businesses that we are already helping to harness the power of connectivity. Northumbrian Water [has] been a fantastic advocate for the possibilities of 5G for UK business, and are a great example of how 5G can change the way we do things in the utilities sector and beyond…We firmly believe 5G will continue to bring major new technological capabilities that will support entirely new business models, sectors, and more efficient ways of working. "

— Derek McManus, Chief Operating Officer, Telefónica UK.
Augmenting reality
Early trials with Northumbrian Water are said to feature augmented reality (AR) technology deployments intended to enable experienced technicians to remotely guide teams in the field through complex tasks across the water and sewerage system operated by the utility. Other potential benefits to be explored include: AR mapping to provide a 3D representation of buried assets for technicians; geographic information systems management to enable field technicians and engineers to access and upload crucial data; and a Home Water Maintenance App that helps customers monitor their water supply and flow.