Spanish operator mulls adding adjacent services such as health and alarms to bundles.
High-profile Fusión brand could be dropped.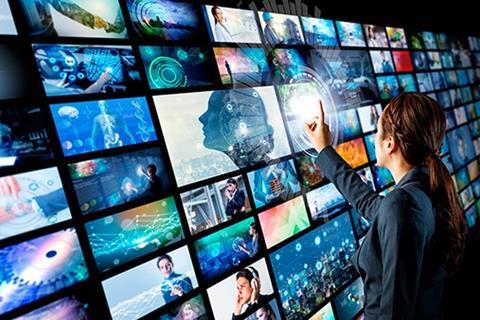 Movistar is reportedly planning a major overhaul of multi-play Movistar Fusión packages as it seeks to shore up its defences in an increasingly competitive domestic market.
An El Independiente report, which quoted sources close to the Spanish operator, said Movistar is working on a "significant restructuring" of the packages in the coming months and is even considering dropping the Fusión brand entirely.
A primary motivation for a complete remodelling of Movistar Fusión is to be able to integrate offerings from adjacent areas, and reflect changes to television content offered under pay-tv platform Movistar Plus+.
For example, Movistar currently sells a number of services separately from the multi-play packages, including home security services via the Movistar Prosegur Alarmas joint venture, digital healthcare services under Movistar Salud, personal finance via Movistar Money, and TV and content services under Movistar Plus+. It also has go-to-market strategies in place for insurance services and gaming.
A source with some knowledge of the matter indicated that the operator is analysing whether it would make sense to integrate more services with the Fusión packages, although they said nothing has been decided.Telefónica España recently hired new advertising agencies to create a fresh marketing approach to better reflect its increasingly diversified service portfolio. Movistar awarded the creative account to WPP-owned Wunderman Thompson Spain, reportedly replacing the McCann advertising agency, and the digital account to Accenture Interactive. Havas Media Group retained the media account. The agencies are tasked with creating a new marketing and communications strategy that has a dual aim: boosting take-up of connectivity and entertainment services, while driving awareness of less traditional Movistar offerings in the fields of security, personal finance, gaming, health and more (Telefónicawatch, #161).
The elimination of the Fusión brand for multi-play packages would at least remove any confusion in messaging about the Group's Fusión Red digital transformation programme in Spain as well as other markets such as Chile and the UK (Telefónicawatch, #105, #141, and passim).
Repackaging focus
Movistar Fusión packages have undergone a number of changes since they were first introduced in 2012. Last year, for example, the operator integrated inclusive handsets and other types of devices into the packages. A range of added-value content such as inclusive Netflix and UEFA soccer coverage, as well as access to the DAZN and Disney+ streaming platforms, has also been added to attract more customers.
At the same time, the cost of the cheaper packages has been gradually increasing: the Xataka Movil site noted that  Fusión prices were hiked by €3 from 7 February 2022. Monthly Fusión prices now range from €65, for the cheapest Fusión #O plan, to €200 for Total Plus Fusión with 4 lines, which includes four mobile connections, "unlimited" calls and data, 80+ television channels, and fixed-broadband speeds of up to 1Gbps.
In the three-month period to the end of September 2021 (Q3 FY21), Telefónica España reported that handset sales grew 37.2% to €100m because of the changes to the Fusión portfolio. The total number of convergent customers (including consumers and small enterprise customers) declined from over 4.8 million in December 2020 to just over 4.68 million by 30 September 2021. However, Telefónica has tended to highlight the ARPU uplift provided by  Fusión bundles.
For example, in Q3 FY21, the operator noted the convergent play "benefited in value terms from the return of the football season, which reflected in the improvement in ARPU to €89.6 in Q3 21 (+2.5% q-o-q, -2.4% y-o-y), maintaining a wide differential vs. domestic market and main European incumbents due to the superior value offered".

Anne Morris is a freelance journalist, editor and translator. She has been working as a reporter and news analyst for TelcoTitans since 2016.