Telefónica's home security joint venture partner Prosegur pleased with performance and value created from MPA in Spain.
Good start for Telefónica partnership in Colombia, as Prosegur looks to replicate Spanish JV model in Latin America.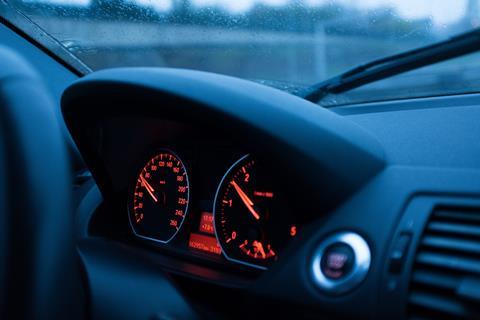 Telefónica España's home security joint venture, Movistar Prosegur Alarmas (MPA), continued to deliver strong customer acquisition results throughout 2021, prompting its JV partner Prosegur to declare it the "fastest-growing alarm company in the Spanish market".
Prosegur, the global security services group, appeared thrilled with the progress of its Spanish JV with Telefónica. Speaking on Prosegur's earnings call for the quarter to 31 December 2021 (Q4 FY21), via VIQ FD Disclosure, Antonio Rubio, Secretary General at Prosegur, said MPA had created "more than €400m in enterprise value" since the JV launched in March 2020, "an extraordinary figure that we are confident will continue to increase at similar or higher rates in the coming years".
MPA increased its customer base by 40% in 2021, bringing the total number of customers to 352,000.
Prosegur pointed out that 85% of the new customers are people who previously did not have home alarm systems, which the company took to be an indicator that the Spanish market is not yet saturated and that MPA can achieve similar growth rates in the next few years. It also noted that it is getting higher traction in urban areas as 86% of residential sales are for people living in flats.
However, the customer growth was fuelled by "aggressive advertising campaigns" and promotional efforts, which in turn knocked average revenue per user (APRU) to €35 in FY21, down from €39 in FY20.
Along with the intensified sales push, the company also opened a new sales channel last year. MPA partnered with Santander bank in October 2021, which will resell home alarms to its consumer and business customers from its retail branches.
Another possible route to market that could open up is through Movistar, which is understood to be considering a revamp of its Movistar Fusión packages. MPA's home security is one of the services that could be included in new multi-play offerings.
Replicating Spanish model in Latin America
Rubio also flagged on the earnings call that the new partnership between Prosegur Alarms and Telefónica in Colombia is off to a good start. He said it was "now starting to bear fruit and increase the number of new clients".
Prosegur has indicated that it wants to build out more alarms JVs with Telefónica, based on the success it has seen in Spain with MPA. The company is focused on partnerships to grow its presence in Latin America, and Rubio has described Telefónica as a "preferred ally" for its international expansion.
Telefónica's footprint overlaps with Prosegur's in several Latin America countries, with the latter present in Argentina, Chile, Colombia, Paraguay, Peru, and Uruguay — all markets that fall under Telefónica Hispam's regional domain. Prosegur also has operations in Portugal and South Africa, as well as its home market of Spain.
MPA is the product of an agreement announced in 2019 enabling Telefónica Group to acquire 50% of Prosegur Alarmas, Prosegur's Spain-based alarms business, and thus reboot its presence in the security services market following the 2018 shuttering of its VeriSure Hogar smart-security solution, developed alongside Securitas Direct (Telefónicawatch, #97, #127, #138, and #140). The deal was completed in late-February 2020, following approval by the European Commission (EC). Telefónica paid €305.6m for the stake in the form of 49.5 million of its own shares, said to represent about 0.95% of its share capital — making Prosegur a minor shareholder in the operator. Both parents have pointed to low household penetration of alarms in Spain as a key growth driver for MPA.
MPA launched in March 2020 under the cloud of COVID-19 and had something of a crisis-ridden start to operations as a result. However, customer growth in the last year suggests the JV has recovered from the initial stagnation and started to hit its stride.

Michelle Donegan is an experienced telecoms writer and has been contributing as a reporter and news analyst for TelcoTitans since July 2020.