MPA customer numbers increase almost 50% in first quarter, although ARPU is lower.
Prosegur remains open to more alarms JVs, but not only with telecoms partners.
MPA now operating with bigger sales force and branch network.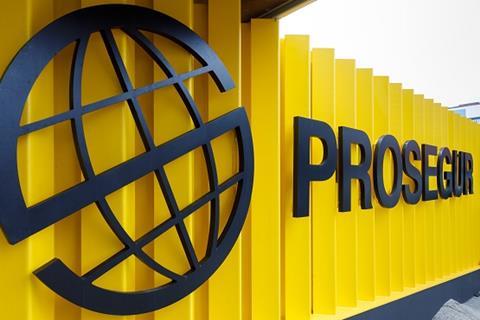 Telefónica España's home security joint venture Movistar Prosegur Alarmas (MPA) continued to deliver strong customer acquisition results in the first three months of 2022, and its JV partner Prosegur said it expects this year's subscriber growth to follow a similar trajectory to 2021.
Speaking on Prosegur's earnings call for the quarter to 31 March 2022 (Q1 FY22) via VIQ FD Disclosure, Maite Rodriguez, Chief Financial Officer at the international security services group, said MPA had increased its customer base by almost 50% during the quarter, bringing the total number of customers to 374,000.
Targeting partnerships
Rodriguez flagged that recently formed partnerships between Prosegur Alarmas and Telefónica in Colombia, and between MPA and Santander bank in Spain, will help drive further customer growth.
Rodriguez confirmed that Prosegur is open to forming more alarms JVs, based on the success it has seen in Spain with MPA. "We are looking at plenty of different options and we are open to plenty of different deals", he highlighted.
However, he indicated that the security services group is talking to potential partners in sectors such as banking and insurance, in addition to telecoms. In March, Prosegur Alarmas formed a separate commercial alliance with Santander in Portugal, for example.
Antonio Rubio, Secretary General at Prosegur, has nevertheless previously described Telefónica as a "preferred ally" for its international expansion, especially as the security group is focused on partnerships to grow its presence in Latin America.
Telefónica's footprint overlaps with Prosegur's in several Latin America countries, with the latter present in Argentina, Chile, Colombia, Paraguay, Peru, and Uruguay — all markets that fall under Telefónica Hispam's regional domain. Prosegur also has operations in Portugal and South Africa, as well as its home market of Spain.
Sales spend
Rodriguez noted that MPA continues to spend heavily on sales, meanwhile. For example, the JV increased its salesforce by more than 35% after it acquired the commercial unit Prosegur Soluciones from Prosegur on 30 July 2021. It also added close to 2,500 Santander branches to the existing 1,000 Movistar points of sale.
At the same time, MPA saw a reduction in average revenue per user and an increase in customer churn in Q1 following the completion of "aggressive commercial campaigns and promotions" at the end of 2021. Rodriguez expects churn to stabilise over the course of the year, while ARPU is set to increase slightly this year.
MPA is the product of an agreement announced in 2019 enabling Telefónica Group to acquire 50% of Prosegur Alarmas, Prosegur's Spain‑based alarms business, and thus reboot its presence in the security services market following the 2018 shuttering of its VeriSure Hogar smart security solution, developed alongside Securitas Direct (Telefónicawatch, #97, #127, #138, and #140). The deal was completed in late‑February 2020, following approval by the EC. Telefónica paid €305.6m for the stake in the form of 49.5 million of its own shares, said to represent about 0.95% of its share capital — making Prosegur a minor shareholder in the operator. Both parents have pointed to low household penetration of alarms in Spain as a key growth driver for MPA. MPA launched in March 2020 under the cloud of COVID‑19 and had something of a crisis-ridden start to operations as a result. However, customer growth in the past 15 months suggests the JV has recovered from the initial stagnation and is hitting its stride.
Telefónica's new Verticals unit, led by José Manuel Casas, now oversees MPA, alongside the commercial development of services and customer propositions in the areas of e‑health, energy, and financial services. Furthermore, the launch of the MiMovistar portfolio of products and services reaching beyond traditional connectivity is expected to put much more of the commercial spotlight onto digital tie‑ups and vertical offerings such as MPA, as Telefónica seeks to extend beyond its telco roots.

Anne Morris is a freelance journalist, editor and translator. She has been working as a reporter and news analyst for TelcoTitans since 2016.