Data analytics acquisition MiNODES brought closer to O2's core business.
Telefónica NEXT now fully disbanded, with Germany Business Sales in its place.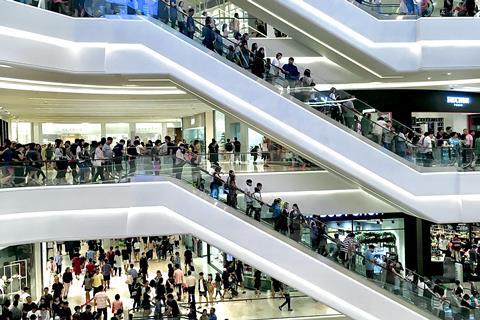 Telefónica Deutschland's (O2) retail data analytics venture MiNODES has been folded back into the operating business, a spokesperson confirmed.
The Berlin-based startup — which was acquired in 2017 by Telefónica NEXT, O2's erstwhile data analytics and Internet of Things (IoT) spin-out — is said to have been brought back in-house as part an ongoing integration exercise that has seen Telefónica NEXT enveloped and effectively shuttered by the operator (Telefónicawatch, #137).
" With the integration of data-driven digital business fields into Telefónica core business in 2020 we follow our strategy to further develop this business within the company and scale successful business models. "

O2 spokesperson.
After Telefónica NEXT was folded, O2 resumed control of the unit's "successful concepts", drawing them closer to the operator's core business. In the case of MiNODES, a spokesperson said that "a separate legal entity has not proven necessary", hence the decision to further integrate it into O2's broader IoT strategy.
MiNODES provides in-store retail data analytics, tracking customers within brick-and-mortar stores and offering analysis of the corresponding data.
Thank you, next
Telefónica NEXT is now fully dissolved, and has been replaced by Telefónica Germany Business Sales, according to the operator's financial report for thre year to 31 December 2020. The unit was also moved from its Munich base to Düsseldorf, where it is led by Boris Goncharov and Mareike Mesloh as joint Managing Directors. It is described as a semi-independent sales business looking to foster a startup mentality while being supported by the resources of its "sales partner" O2 (Telefónicawatch, #150).
Telefónica NEXT was established with much fanfare in 2016, and combined the operator's activities in the fields of data analytics and IoT. It was initially tasked with developing and launching digital products and services built on big data foundations, before expanding to provide its internal Data Anonymisation Platform available to other companies in other industries (Telefónicawatch, #111 and #131). Collaborations with Microsoft and Telefónica Group's big data unit LUCA, as well as the development of Geeny, an IoT platform, followed (Telefónicawatch, #111, #118, and #119).

Joseph Purnell is a Staff Reporter for TelcoTitans, contributing telecoms news analysis since 2019 as part of the TelcoTitans Editorial team.