Chief Development Officer Andrea Salvato warns altnets of rocky macro period, set to shake up challenger funding.
Incumbents seen to benefit, with "scale and experience" as differentiators.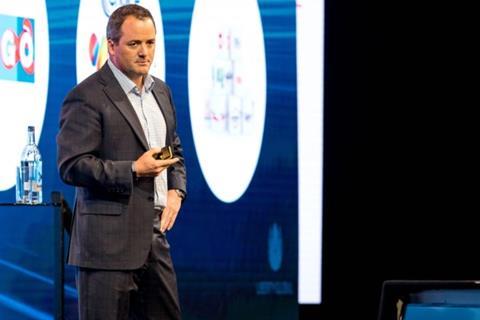 Liberty Global's Chief Development Officer Andrea Salvato told investors that the "era of cheap money has come to an end", and warned of tough times to come for fibre challengers seeking funding.
Speaking at Goldman Sachs' Digital Infrastructure Conference yesterday, Salvato gave his view on the issues facing fibre challengers in the UK, and spoke of his "quiet optimism" that the regulatory environment has changed to prepare the ground for further market consolidation to benefit incumbent operators.
Economic pressures set to benefit incumbents
Salvato called time on the private investment that has poured into challenger fibre builders in recent years, with macro influences seen as the driving factor.
He acknowledged that fibre-building targets for premises-passed, when considering incumbents and altnet goals, add up to more homes and businesses than exist in the UK. Overbuild forecasts, he said, mean "these business plans will find it more difficult to raise funding going forward". He added that this would benefit the larger, "well-capitalised" operators — Openreach and Virgin Media O2 included.
It is worth noting that projected overbuild for UK fibre also raises questions about the case for VM O2's rollout. Consultancy Communications Chambers calculates that total premises passed in fibre builders' plans add up to 75 million, around 2.5 times the number of premises in the UK.
Without access to the same wealth of funding, Salvato expects fibre-building upstarts to struggle with the costs and competitive demands of the UK market. "We've been doing this for many years now, but when we started it was tough and we had a couple of hiccups. It's not easy, as I'm sure a lot of fibre builders in the UK are finding".
He gave a nod to the "embedded competitive advantage" VM O2 benefits from given its scale and experience as it pursues network expansion and fibre upgrades. "Every year that goes by we're getting smarter about doing it, and driving efficiencies through the system is helping to compensate for the supply-side pressure that we see", he said. Benefits of experience include existing relationships with contractors — with whom VM O2 is in discussions to execute network expansion plans — and an experienced team — able to withstand the pressure of labour shortages while remaining "comfortable".
" The machine is in place. We're not starting from scratch; we're just taking that machine and expanding it to do much more. "

Salvato.
This 'machine' operates through two fibre-building projects: Lightening (off-footprint builds); and Mustang (upgrades to existing cable infrastructure). Liberty is currently in talks with prospective financial partners to help fund the "aggressive" Lightening project which aims to reach 500,000 new premises annually, adding to the 2.8 million premises already passed. Mustang is a "several-year project", on track to hit medium-term targets for cost and rollout as it upgrades existing cable customers to hybrid fibre-coaxial networks, Salvato said.
Consolidation prospects
Despite Salvato's confidence in VM O2's competitive advantage, the UK's altnet scene is burgeoning and smaller rivals continue to rake in cash for ambitious network plans. Just last month, CityFibre raised £4.9bn in debt and boosted its full-fibre commitment to 285 cities, towns, and villages, while Community Fibre picked up an additional £100m and passed a milestone of 500,000 homes passed as it marches towards a 2.2 million premises target by the end of 2024.
Consolidation is also rife among the newcomers. Recent examples include Voneus' acquisition of Solway Communications, Community Fibre's mid-2021 majority stake purchase of Box Broadband, and Swish Fibre buying out People's Fibre late last year. To Salvato, the tide has changed about regulator's perspective on consolidation. He said authorities are starting to recognise that operators "need to make a return" on the investments ploughed into fixed and wireless networks. He said this maps across Europe and the UK, with a "growing sense that consolidation is not necessarily a bad thing for consumers".
Whether VM O2 could be that consolidator was not touched on, but Salvato's comments come a few months after Liberty Chief Executive Mike Fries indicated VM O2 could be open to consolidating other fibre network builders in the UK. "They are not all going to make it", he said at the time. "So, we maintain some flexibility in our ability to consolidate those other builders".

Joseph Purnell is a Staff Reporter for TelcoTitans, contributing telecoms news analysis since 2019 as part of the TelcoTitans Editorial team.