Telefónica is giving up a share of its data analytics venture, but bringing in another Chinese partner with potential to accelerate adoption of the insights technology in a substantial market outside the operator's footprint.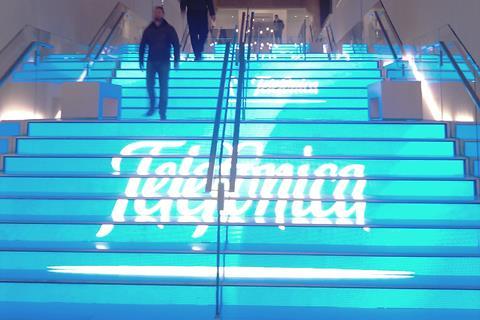 Telefónica Group signalled that China's online retail giant JD.com is buying a stake in the big data joint venture (JV) company that the telco formally unveiled in early‑2016 with long‑term collaborator China Unicom.
In its annual results presentation for 2018, the telco revealed that Beijing Jingdong Financial Technology Holding Company Limited, which is controlled by JD.com, is to acquire a stake in Smart Steps Digital Technology Company Limited by fully subscribing to a capital increase.
Few details of the transaction, which was approved in December 2018, were provided other than to note that Telefónica's stake in the JV, held via Telefónica Digital España, will decrease to 33% from 45%, while JD.com's share will be around 17%. It would appears that China Unicom's stake will fall from 55% to 50%. It was also reported that the JV recorded turnover "equivalent to €10m" in 2018.
Reports of the Telefónica and China Unicom JV originally emerged in 2015, when the partners agreed to work together to "contribute to the improvement of technology and service quality of big data products in China" (Telefónicawatch, #103).
The aim was partly to leverage Telefónica's established technologies in big data services, such as its Smart Steps retail insight and analytics solution, and extend the Smart Steps operations to a market outside Telefónica's operational footprint.
Smart Steps has now been brought into the business insights product line of Telefónica's LUCA data analytics unit (Telefónicawatch, #110 and passim). The aim is to offer information based on aggregated and anonymised data, which has been put to use in markets including Brazil and the UK. As well as China, Israel is another market outside Telefónica's operational footprint where LUCA is active. Here, mobile operator Pelephone also makes use of Smart Steps technology (Telefónicawatch, #114). Other LUCA product lines focus on analytics data and big data‑as‑a‑service.
Long‑term partnership
Telefónica and China Unicom have a long history of collaborating in various technology fields after entering into a strategic alliance in 2009, most recently on the provision of Internet of Things (IoT) services to the operators' respective enterprise customers globally (Telefónicawatch, #95, #98, #103, #125, and passim). A representative from each operator still sits on the other's board of directors, and Telefónica retained a 0.59% stake in China Unicom (Hong Kong) Limited as of 31 December 2018, while Unicom holding a 1.24% stake in Telefónica Group.
Telefónica does not appear to have a previous direct involvement with JD.com, although the online retailer has various touch points with China Unicom. For example, in 2017 JD.com was reported to have been part of a group of investors that poured almost $12bn (€10.7bn) into the Chinese mobile operator to fund its expansion into areas such as artificial intelligence, big data, cloud, and IoT. Other investors included fellow domestic technology behemoths Alibaba Group, Baidu, Didi Chuxing, and Tencent.