Regionwide, Internet para Todos is chasing goal of bringing connectivity to 100 million people across South America.
Longstanding ambition of expansion beyond Peru now being realised.
Altiostar sole enabler in Colombia, but part of a wider supporting cast elsewhere.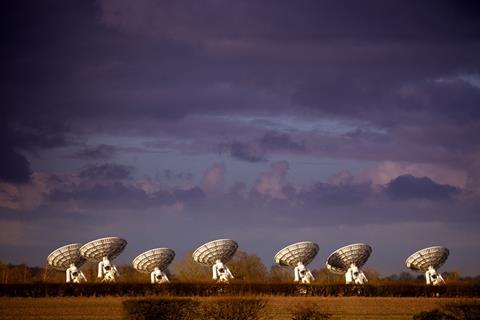 The Telefónica-backed Internet para Todos (IpT) joint venture (JV) took the latest step to expand its scope beyond Peru through a tie-up to help tackle the digital divide in Colombia.
A pilot project with Telefónica Colombia and radio access network (RAN) technology provider Altiostar was flagged by the JV, providing households in the remote regions of Barbosa and Moniquirá with access to LTE.
The project aims to eventually connect approximately 43,000 Colombians to 4G (although no timescale on future rollout was provided).
The IpT JV, launched in February 2018, has up until now focused primarily on Peru, where it has functioned as a rural mobile infrastructure operator (ITR) since May 2019 — but has also in the past mooted an extension of services to other regional markets, with Colombia anticipated as an early target market (Telefónicawatch, #134, #144, #145, and #147). Telefónica's involvement draws on the operator's interest in disruptive network technology, such as the high-altitude balloon-based connectivity of Alphabet's Loon venture and open RAN systems developed via the Facebook-backed Telecom Infra Project (TIP) — Telefónicawatch, #108, #139, and passim).
IpT activity: an overview

IpT's ultimate objective is to bring data connectivity to 100 million people in remote parts of Latin America. In August 2020, it said it was aiming to make its network available to 2.3 million people in Peru by the end of 2020.
Partners anticipate the Peruvian model will eventually be repeated across the continent and Caribbean. In an interview with Business News Americas in February 2019, Aitor Ezcurra, Division Chief at IpT co-parent IDB Invest, suggested insight derived from work in Peru could be a means of replication in Argentina, Bolivia, Brazil, Colombia, and Mexico.
Regulatory approval, however, remains a barrier.

Sources: Internet Para Todos; Telefónica; Telefónicawatch.
Key partners/ shareholders

Development Bank of Latin America
Facebook
IDB Invest
Telefónica Group

Enablers (publicised)

Altiostar: only enabler to have so far been flagged as providing IpT with open RAN solutions in Colombia. The vendor was named Telefónica's "open RAN partner of choice" in late-2019, when the Group announced an investment in the vendor via its Telefónica Innovation Ventures arm.
Clear Blue Technologies International: partnered with Telefónica in October 2018, providing low-cost off-grid power solutions in Peru. The tie-up was labelled an "early key element" of the IpT programme. Initial results suggested off-grid equipment could be a means of capex and opex savings.
everis: NTT Data consultancy business has been collaborating with Telefónica Peru since mid-2020 on the deployment of an operations support system to underpin IpT operations.
Gilat Satellite Networks: local subsidiary of the satellite communications player signed deal with IpT in August 2020 to provide 4G connectivity in remote parts of Peru.
Loon: tie-up with IpT highlighted in late-2019. Loon was said to be readying its platform — based on balloons operating 20km above sea level — to help provide mobile connectivity to remote parts of the Loreto region in the Peruvian Amazonia in 2020.
Parallel Wireless: flagged as an IpT enabler in March 2018. Reportedly involved in open RAN trials in Peru.

Strategic basis

IpT's business model leans on cost-efficient, greenfield open RAN deployments, and thus the partnerships with Altiostar and Parallel Wireless.
Under its wholesale business model, IpT Peru works with local entrepreneurs and leases rural connectivity to mobile operators.
The IpT network is said to be supported by the Magma open source software platform developed by Facebook's Connectivity programme.
For Telefónica, IpT's rollout in Latin America is seen as a testbed for disruptive solutions ahead of deployment elsewhere by the Group.

Sam Patterson is a Staff Reporter for TelcoTitans, contributing telecoms news analysis since September 2020 as part of the TelcoTitans Editorial team.