Consultancy flags development of flexible, open source platform to power the IpT vision of extended wireless access.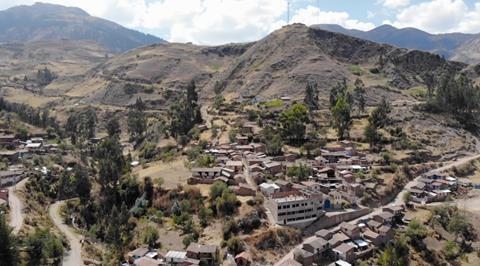 everis flagged a collaboration with Telefónica Perú on the deployment and maintenance of the operations support system (OSS) that will underpin the Internet para Todos Perú (IpT) wholesale operator launched in May 2019.
The consultancy and outsourcing specialist, part of IT service provider NTT Data, said the challenge had been to create an OSS that supports open networks based on the Telefónica Open Digital Architecture framework.
Supporting IpT's NaaS model
everis said the rollout of the open source-based "new-generation OSS" will enable the operation of IpT's network-as-a-service model.
At the time of the launch of IpT, it was reported that the wholesale operator would be supported by the Magma open source software platform, developed as part of Facebook's Connectivity programme, which includes TIP and other open initiatives.
In a whitepaper explaining its involvement with IpT, everis said a "new OSS layer is needed that can embrace cloud-based technologies, virtualisation, data and analytics-oriented architectures, API-based integration, as well as [the] freedom provided by open source tools". The consultancy also pointed to IpT's role as a "test bench" for new technologies that can ultimately be applied to more traditional network operators.
IpT, set up as an open access rural mobile infrastructure operator, also functions as a Telefónica testbed for open RAN technologies developed under the auspices of the Facebook-led Telecom Infra Project (Telefónicawatch, #108 and passim). Telefónica is committed to deploying open access solutions across its virtualised network infrastructure, but has been wary of introducing new disruptive technology without testing them in areas such as remote parts of Latin America (Telefónicawatch, #134).
Facebook is one of the original backers of IpT, alongside Telefónica Perú, the Development Bank of Latin America, and IDB Invest. As well as everis, Altiostar, Loon, and Parallel Wireless have also flagged involvement in the venture, as enablers (Telefónicawatch, #139 and #141).
The objective of the IpT programme for Latin America is to take internet access to an additional 100 million people in the region (Telefónicawatch, #121 and passim). In May 2020, Telefónica Perú said IpT had connected more than 1.5 million Peruvians in rural areas (Telefónicawatch, #143).
It was reported in November 2019 that IpT was in talks on working with a second mobile network operator (MNO), beyond Telefónica Perú. Renan Ruiz, Chief Technology Officer at IpT in Perú, reportedly said during a keynote session at the TIP Summit 2019 in Amsterdam that the aim was to secure a second MNO in 2020.
Deeper links
It would seem that everis has been working with Telefónica on OSS development, across different markets, since at least 2017. A presentation compiled by former everis consultant Jose Ramon Salceda Gonzalez in February 2017 indicated that the consultancy's remit was to support the Group's "digital transformation journey, based on full stack". The challenges were said to have included the launch of a "large-scale transformation process in twelve different companies simultaneously".
Telefónica and everis also led a TM Forum proof-of-concept Catalyst, centred on the Cognitive Contact Center, in 2018 and 2019, with a focus on the use of artificial intelligence (AI) and voice recognition tools in contact centres. Phase I included CA Technologies, Microsoft, Nokia, and Verbio, while Phase II involved Blueprism, Nokia, Salesforce, and Verbio.
Furthermore, everis and NTT Data Design Network have previously signalled their involvement in the redesign of the Mi Movistar customer care application.