Three-year lease agreements attached to convergence bundles potentially undermining commitments to removing minimum terms.
Price increase in "disguise", says Spanish media.
Telco attempts to drive uptake of 5G-enabled mobile devices, amid 5G rollout efforts.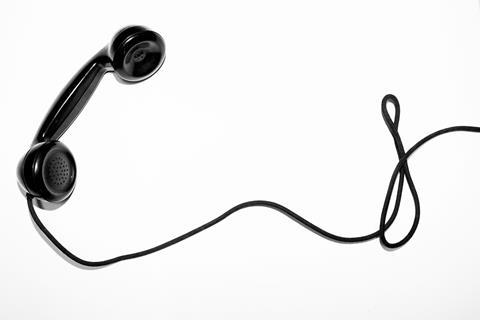 In an apparent drive to accelerate the adoption of 5G services in the country, Telefónica España (Movistar) announced it has integrated inclusive handsets into a revamped portfolio of multi-play Movistar Fusión packages.
While some handsets, including 5G models, are being offered "free" as part of the new Fusión subscriptions, the portfolio has seen across-the-board price increases of about €3. The seemingly obligatory smartphone, and the prospect of the operator demanding a payment for the handset if the Fusión subscription is cancelled — despite recent commitments to abandon minimum term contracts — caused consternation in the press.
New portfolio, old school phone bundling
The expanded Fusión portfolio was made available to purchase online, via telephone, and at Movistar retail outlets from 11 April 2021, with various iterations including a range of added-value content such as inclusive Netflix and UEFA soccer coverage.
Monthly Fusión prices now range from €58, for the cheapest Fusión #O plan, to €200 for Total Plus Fusión with 4 lines, which includes four mobile connections, "unlimited" calls and data, 80+ television channels (on top of access to DAZN and Disney+ streaming platforms), and fixed-broadband speeds of up to 1Gbps.
It also offers a range of lower- and higher-end smartphones, ranging from entry-level Oppo devices to the latest Apple and Samsung handsets. If a customer opts for a higher-end handset, they are required to pay an additional fee of between €2 and €24 over a 36-month period, depending on the cost of the device and the level of Fusión package.
It appears that all handsets, including ones offered on a "free" inclusive basis, need to be bought outright by customers choosing to end their Fusión subscription before 36 months passed, or returned, with a fee charged dependent on how long the device was used for (with the sum decreasing on a daily basis over the course of three years).
Emilio Gayo, Executive Chairman of the operating business (OB), framed the changes as a response to the "latest demands" of its customer base, and noted a wider enthusiasm within the telco for driving 5G adoption given its 5G network, which went live in late-2020 (Telefónicawatch, #147), now reaches more than "75% of the population".
The response in the national press and telecoms media was decidedly more cynical.
Smartphone-incorporated Fusión bundle options:
Total / Total Plus (€150–€200).
Selección / Selección Pro (€105–€120).
#O / Inicia / Infinito Inicia (€58–€81).
Customers must choose from a range of lower-end Oppo, Samsung, and Xiaomi handsets when acquiring any Fusión package at no extra cost. Xiaomi's 5G-enabled Redmi Note 9T device is available at no extra charge in Total / Total Plus packages, and can be acquired for a monthly fee of €5 in lower-end bundles. Higher-end smartphones such as Apple's IPhone 12 and Samsung's Galaxy S21 can be added to any bundle for a monthly cost of €24. A report in El País claimed the catalogue of available smartphones would be "renewed and expanded" over time.
The OB is offering new and existing customers a 50% discount on the price of Fusión bundles for three months if they switch to the 5G-focused offerings. Customers contracted to existing bundles (numbering about four million) who are not interested in migrating to a smartphone-incorporated Fusión service "will not see any of their conditions modified", the announcement sought to clarify.
Media response focuses on the catch
Spanish news outlets were critical of the operator for a perceived attempt to tie in customers for three years with the new lease agreements, just a few months after the operating business committed to ending minimum contract terms for its consumer portfolio (Telefónicawatch, #148).
The new offers stress that customers can leave at any time, but there will be costs to pay linked to the residual value of the proffered handset if they do so after less than three years.
El Confidencial suggested the operator was seeking a loophole on its contract commitment by finding a new way to create a bond with the customer, while El País described the changes as a "disguised [price] rise" and criticised the operator's decision to make handsets "mandatory" in new contracts.
Xataka Movil questioned the rationale behind charging customers a higher rate for the inclusion of a smartphone, regardless of whether they are interested in acquiring one.
The reaction of consumers to the new commercial offers remains to be seen, but the initial response suggests that Movistar may have created a new public relations problem for itself, reminiscent of earlier Fusión missteps. A 2012 launch commitment to "no price rises ever", which was reversed within six months, saw considerable negative publicity at the time, and a consumer watchdog lawsuit that dragged on for several years (Telefónicawatch, #103 and passim).

Sam Patterson is a Staff Reporter for TelcoTitans, contributing telecoms news analysis since September 2020 as part of the TelcoTitans Editorial team.